The journey from whipping post to pillar of strength...
Every club has them. The players that make you squirm as often as they make you cheer. The ones that make the old, hard-bitten supporters say "I don't know how he gets a game every week", the cynical say, "He must have incriminating photos of the coach", and the mums say, "He tries hard…"
They still have their supporters of course. The hardy few that see good in the player where no-one else can. Because everyone has some allies don't they? Even Idi Amin had some people who thought he was a fairly good chap. Heck, even Donald Trump is liked by a worryingly large number of Americans…
Watch every A-League game live on Kayo Sports - click here for a free two-week trial!
In the A-League, the navy blue section of the Melbourne supporter base once had such a player. A player in whom some had so little faith that they considered him a secret agent for (insert opposing club here). One that many, in the South Terrace of AAMI Park at least, thought to be OK to tackle and harass but could not be trusted to do anything of use should the ball come his way.
That player was named Leigh Broxham.
You could trawl through the fan pages on social media the morning after the match day before, searching for some support for the erstwhile Brox. And for quite some time, you would find none. But in this sturdy character there lay a resilience to ensure a lack of surrender that would one day win the doubters over, to the point where today, some 354 matches into his career, he is one of the most loved ever to don the white vee.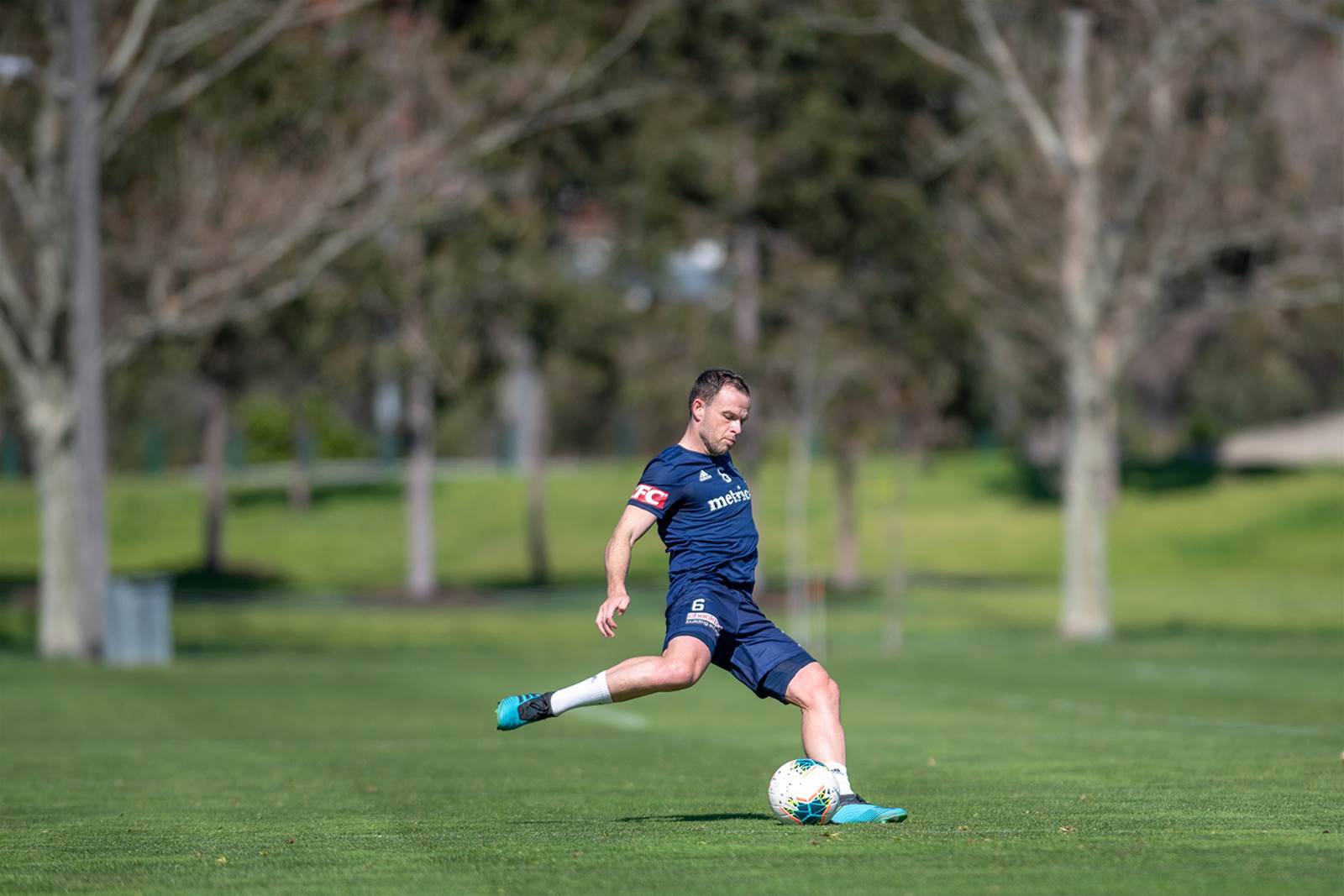 I can almost pinpoint the night that the tide started to turn; the match where our villain started to become a hero. It was December 28, 2012. I had spent that Friday driving from Sydney, where I had spent Christmas with my Wanderers-loving family, back home to Melbourne where I arrived at AAMI Park just in time for the 7.30 kick-off. It was stinking hot, and there was plenty of energy sapped just getting into the ground so heaven knows how the players felt.
The good guys took a 2-0 half time lead but you sensed that the Newcastle opposition were not done with, and so it proved. Ruben Zadkovich scored from distance, and Emile Heskey even moved far enough to score an equaliser before Marco Rojas brilliantly volleyed home the decisive goal that kept the points in Melbourne.
But a share of those points would have headed to the Hunter Valley were it not for a brilliant goal-line clearance from our King of Perpetual Motion five minutes after half time. Precisely how Brox got to the angled shot and kept it out of the Victory net I, and I suspect the majority of those watching, will never know. But get there he did, and how decisive that clearance was to be, both in terms of this match and a career.
Suddenly the South Terrace erupted in chants of, "If Broxy scores, we're on the pitch". And whilst the promised (threatened?), pitch invasion failed to materialise, a new-found admiration was born. As my three football-watching friends and I repaired to our favourite late-night Richmond cafe for the obligatory post-match latte, I found cause to comment, "Broxy was all right tonight". I have said those same words many times since.
So as we look upon a journey from ridicule to admiration, through goals in grand finals and hoisted trophies to passionate late tackles and last-ditch clearances; let us take in the lesson that there is always hope. Always the chance that the ugly duckling can become the graceful swan. For this is the wonder of sport, the joy of the pastime that we hold so dear. And without it, the world would be a far less exciting place in which to live.
Watch every A-League game live on Kayo Sports - click here for a free two-week trial!