It's hard to remember the last Aussie footballer to set the world alight to the extent Aaron Mooy has this season.
Not since Harry Kewell's breakout year at Leeds in 2000 has an Australian rose to English prominence in such startling fashion.
In addition to his Championship and EFL Team of the Season inclusions, Mooy won Huddersfield Town's Player of the Season, and only narrowly missed out to Anthony Knockaert for Championship Player of the Year (Knockaert's Brighton finished almost fifteen points above Huddersfield in the league).
Mooy's success is made all the more remarkable considering that only three years ago the 26-year-old was released by Western Sydney Wanderers.
When you look at this past year from a heavily biased Australian perspective, Mooy's season has been unparalleled. Before the midfielder's loan move at the start of the season, Huddersfield – one of the smaller clubs in the Championship – was favoured to be a relegation candidate.
Flash forward eight months and the Terriers are in a Playoff Final against Reading, for a place at the pinnacle of English football for the first time since 1972.
If Huddersfield make it, Mooy could lead his side into its first ever Premier League campaign – assuming Huddersfield can meet Manchester City's transfer fee – capping off a remarkable rise for both Huddersfield and the Aussie golden boy.
If they don't, it seems likely he'll go up without them. Mooy has attracted huge interest from Premier League clubs, with confirmed bids from Crystal Palace and newly promoted Newcastle United leading the pack.
Manchester City
When Pep met Ange
His current owners, Manchester City, aren't being subtracted from the equation either. Pep Guardiola has been vocal in his praise for the 26-year-old midfielder this season, and there's a good chance Mooy will train with the Mancunians in the off-season, to give Guardiola a taste of what he's been missing.
Whether Mooy should, or would prefer to stay with Manchester City is another issue. On the one hand – should he forge a place at City – the sights are set for an unbelievable career, playing under one of the greatest minds to grace the modern game.
On the other, players with equal talent and even greater experience have failed to craft a place for themselves within the Sky Blues' ever-changing line-up.
The possibility that if Mooy joined City, he might mirror the career of Fabian Delph is a frightening proposition for success-starved Socceroos fans.
The public has witnessed talented Aussies waste their golden years at mega-clubs before, to little avail. It's a high-risk strategy for non-bona fide superstars, and one that rarely pays off.
Yet Mooy is at the peak of his career. At 26-years-old, he's no spring chicken in footballer years, and if he impressed Guardiola, who's to say he couldn't be tiki-takaing with David Silva and Kevin De Bruyne next season.
It would be worth it just to hear Ange's conversation with Pep as the two negotiate international breaks. The Socceroos might even be able to score goals from open play with a sprinkling of Guardiola magic.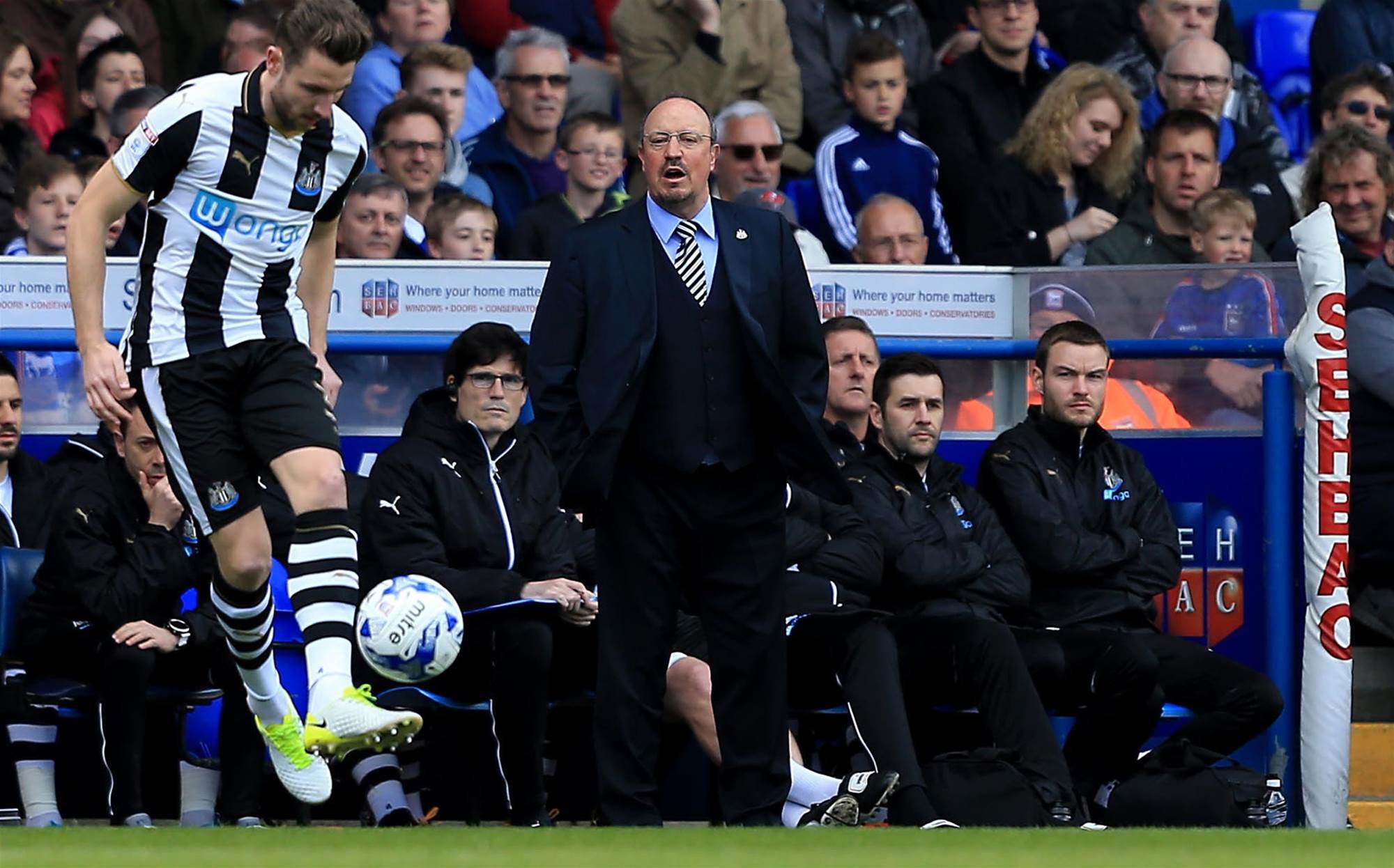 Newcastle United
The bald brigade
But while seeing Aaron Mooy graduate from Melbourne City to Manchester City would be a momentous occasion for the A-League, at this stage it's little more that a risk fraught glimmer.
Currently the bids from Newcastle United, Crystal Palace and Brighton Hove and Albion remain more realistic.
Having smashed through promotion in barnstorming fashion, Rafael Benitez has brought pride and enthusiasm back to the wayward Toons. Newcastle's squad now reeks of self-belief, that when coupled with its superb financial backing, could see a new era beckoning at St. James Park.
Whether it's the right place for Aaron Mooy – putting aside the obvious comedic benefit of a midfield consisting of Jonjo Shelvey, Aaron Mooy and Yoann Gouffran – is another thing entirely.
Newcastle can easily transition between a rapid-fire style and a more calm, possession approach, but seem most dangerous when Shelvey's playing incessant through balls to Dwight Gayle or Matt Ritchie steaming forward.
Rafa's style doesn't particularly favour or compromise Mooy.
While the Aussie's vision could take the pressure off Shelvey to create scoring opportunities, Mooy's comparative lack of aggression, partnered with his slightly lacking speed could be exploited under Newcastle's style, something the Spaniard may be aware of.
This doesn't mean it's the wrong move. Unlike City, playing time at United would rarely be in question, as midfield is arguably the Magpies' weakest area.
If Mooy signs for the manager unceremoniously dubbed 'The Spanish Waiter' by the Geordie faithful, and develops the attributes currently preventing him from becoming one of the Premier League's finest midfielders, Newcastle, and a coach as talented as Benitez, could be the making of Mooy's career.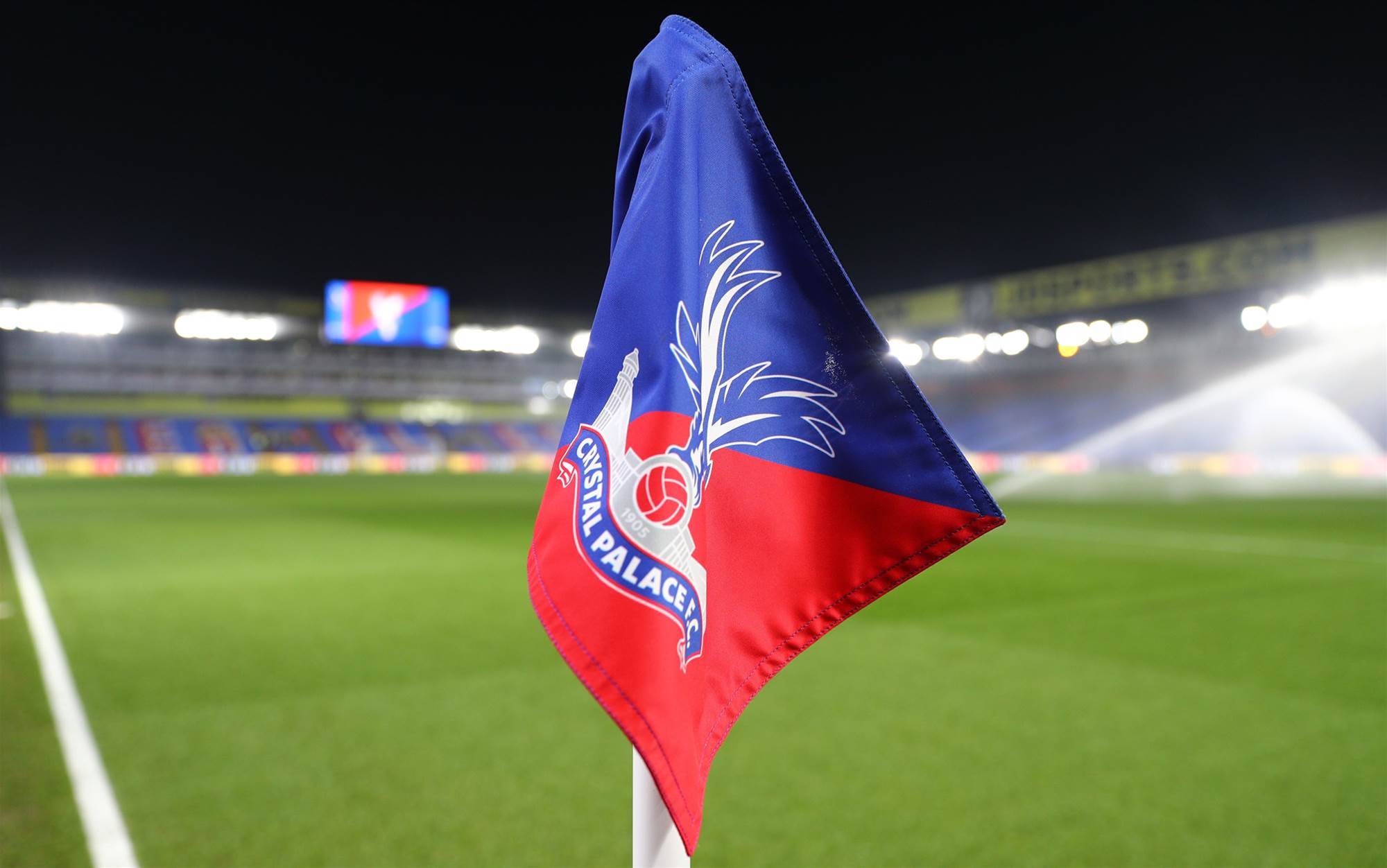 Crystal Palace
Assists ahoy for Mooy.
From Guardiola to Selhurst Park - were Aaron Mooy to make the shift from Manchester to the rowdy crowds in South London, Australia would gain a different style of footballer. Big Sam may be gone, but his focus on defensive roles, tactical aggression and long passing suited Palace, and would most likely stay, forcing Mooy to adapt his game.
This doesn't mean he would be worse off. While a team with as much uncertainty as Palace seems a risky choice on paper, here lies an opportunity for Mooy to stamp his place on an established Premier League side oozing with quality. To those who doubt, remember what happened with Leicester?
Crystal Palace as a group is perhaps equally underrated. While one may prophesise that Mooy could do better than a club that finished seven points above relegation last season, a side featuring Christian Benteke, Wilfried Zaha and Luka Milivojevic retains a unique aura. 
Palace's tactics don't appear a natural fit for a footballer who enjoys time and space, and isn't defensive by nature. Unlike the Toons, and with less pressure than City, Mooy could fill the Jason Puncheon / James McArthur role with ease, but replacing the Palace captain or its workhorse is easier said than done.
Jedinak couldn't do it, and his far more suited to Palace's style of play. Yet the Premier League will require Mooy's adaptation, and Crystal Palace beckons as a side that's only a couple of key contributors away from blissful middle-table acquiescence – the dream for any creative midfielder.
If whoever takes the reign at the Eagles trusted Mooy in a more advanced number 10 role, the midfielder would have a world class attacking force around him, and one of the league's best strikers on the end of his set pieces.
Brighton & Hove Albion
Brighton secured an awe-inspiring rise to the Premier League, and is the last of the rumoured candidates to be chasing Mooy's signature. Both Chris Hughton and his team look re-energised, and look to have an amazing mentality within their group.
In 2014/15, Brighton finished 20th in the Championship, surviving relegation by the skin of their teeth, and the timely replacement of Sami Hyypia. In 2015/16 new appointee Hughton guided Brighton to third place, and a painful loss to Middlesborough in the Playoff Final.
This season Brighton didn't take any chances, securing automatic promotion behind Newcastle. Admittedly, of Mooy's potential offers so far, Brighton's extended future in the Premier League looks least certain. But despite its financial might lacking compared to Palace or Newcastle, there's momentum building within the beach-side city, that bodes promisingly for an up-and-comer such as Mooy.
If Huddersfield fall at the final hurdle, Hughton may allow Mooy greater freedom than his other offers. The Australian would be a crucial part of Brighton's midfield, and his place in the Seagull's starting XI would be a certainty.
Unlike Palace, Newcastle or Manchester, where a run of poor form would see someone ready to take his place, Brighton may give Mooy the time he requires to build Premier League experience, and settle into a new squad.
A move to Albion also bodes a potentially devastating combination of arguably the two best Championship players this season – Anthony Knockaert and the 'pasty Pirlo' himself. 
The Aussie Iniesta – just one of Huddersfield's fine nicknames for Mooy – already has an understanding of Hughton's side, having battled against them this season for automatic promotion. Transferring to Brighton, a club in transition itself, may be the smoothest way of growing into the next phase of his career – as a first-choice midfielder in one of the world's best leagues.
It's a massive step, and one that will be fraught with challenges, but it's also incredibly exciting for Australian football as a whole. If a small chorus of Premier League managers believe in Mooy, then there's little doubt his capable.
Whether he'll make the right move is the only question that needs answering.  
Huddersfield Town play Reading FC on Tuesday 30th May at 12 am AEST in the English Championship Playoff Final.