Gertjan Verbeek is, in many ways, your usual Dutch coach. But as Australia have learnt all too well over the years, that's anything but predictable.
Verbeek, 56, has a pedigree not to be sniggered at - even if his players have a history of sniggering at him.
The wild grey locks and at once stern-yet-jovial appearance sum up the man they call 'Rambo' about as well as someone like Verbeek could ever be summarised. You never quite know what you're going to get.
A storied Eredivisie career, boasting highly successful spells at Heracles Almelo, SC Herenveen and AZ Alkmaar, will stand him among the upper elite of A-League coaches.
There have also been the lowlights: he was sacked by Alkmaar five months after winning the Dutch Cup and two days after beating PSV, he barely managed six-month stints at Feyenoord and Nuremberg, and his most recent campaign all-but-ended his Eredivisie career, a disastrous spell at FC Twente.
Sceptical Adelaide United fans have already pointed out his chequered history and player altercations (although will do well to remember that upon his A-League arrival, Marco Kurz's record was worse).
But don't let a pockmarked resume mislead you, Verbeek is a very good coach.
At one stage in his career, he was held aloft as one of the Netherland's best. But there are a few odd underliers that have led Verbeek, albeit without rampant enthusiasm, to make an unlikely move Down Under.
If the Reds' mysterious Dutch owners were looking for a more jovial, agreeable head coach after the fiery passion of Kurz, they haven't found one.
Likewise, if Adelaide's roster (who had hinted before their remarkable season-finish that they didn't enjoy Kurz's hardline regime) are hopeful of a less arduous philosophy, they're in for a nasty surprise.
Verbeek is renowned for his hard, intense approach. He has a softer side and is notable for being eccentric, even a little strange, but when it comes to training his teams are highly disciplined, drilled and organised.
He's notable for delivering structure and consistency to lower-table clubs. He took usual-Eerste Divisie side Heracles to within a whisker of the Europa League, while his record at Dutch minnows Herenveen: fifth, seventh and fifth-placed Eredivisie finishes, speaks volumes of his organisational capacity.
He also has a remarkable record with youth development, which is rumoured to be the reason Adelaide's owners scrapped Kurz and were so keen on appointing Verbeek.
Verbeek's capable of attractive football, but his Reds won't play the exciting style of Guillermo Amor or Josep Gombau. Verbeek, like his sides, inhabit a similar aggressive tenacity to Kurz - his Alkmaar team led the Eredivisie in both tackles and interceptions.
But he remains a far sight from his German predecessor.
Under Verbeek, the Reds will delve deeper along the development spectrum, with the A-League's lack of relegation and Adelaide's seemingly infatuated owners set to lend Verbeek a wider berth than he's ever had before.
But don't let all this fool you. The A-League's still getting a showman.
Verbeek's more than just a grumpy, dishevelled-looking football coach. He's a former semi-pro boxer, a judo sensei, a poet, a carpenter who built his own house and an uncelebrated former Eredivisie defender who, at one stage, was scoring a goal every three games (during the 90s, too).
Most of all he's a windswept optimist with an interest in Buddhism who, despite a challenging, unconventional methodology, has a record of deeply caring for his players - going as far as to adopt a Dutch youth player when his family were unable to care for him.
Sometimes, as it did at Feyenoord, this unique approach comes back to bite him. Other times, it produces truly sensational results.
The City of Churches can look towards a man who nurtured Klass Jan Huntelaar, Daniel Pranjic, Giorgino Wijnaldum, Leroy Fer, Jozy Altidore, Maarten Martens and Brett Holman among others.
He's renowned for his perfectionism, drawing the ire of his subjects for constant nitpicking, while commanding absolute authority.
The swift and sad end to his Feyenoord career all but confirms this.
When Verbeek joined the Dutch giants, straight from Herenveen where he had undoubted control, he joined a club mired in financial strife, straddling a gulf between prodigious youth and experienced veterans with overbearing owners breathing down his neck.
But while Verbeek's results were ordinary, it was an extraordinary loss of respect from his players that led to his sacking.
Verbeek's frustrating approach grated on the side and he was seen as an impractical extension of his predecessor, Bert van Marwijk. But furthermore than his tactics, his personality was reportedly "mercilessly ridiculed".
In his final month at Feyenoord, the Dutchman was oblivious to the fact he was routinely ignored, laughed at and given offensive nicknames by his own players. When he was blanked by the entire squad at one training session, he polled the players' support for him and received a 100% vote of no confidence.
It was to be the first in a series of similar player fallouts.
Always the believer, Verbeek appears calm and introspective after each obscure sacking. "I was communicated with very openly and with integrity," Verbeek said after his Feyenoord departure.
"But unfortunately the same can't be said for my squad. Which is a shame, because they've sold themselves short."
For their part, as more sordid details of Feyenoord's culture slowly seeped out, Dutch fans and the media largely backed the effervescent coach. His press conferences have become a sort-of legend, praised for transgressing into 'theatre', while on the pitch, Verbeek quickly restored his reputation.
He again became intertwined with van Marwijk - a contemporary who Verbeek has followed throughout his career from the Netherlands to Germany and now Australia - in his subsequent spell at Alkmaar.
The northern Dutch town, famed for its cheese markets, provided the most tranquil and successful period of Verbeek's career for nearly three years.
Two fourth-placed finishes, a Dutch Cup triumph, a Europa League quarterfinal and a fantastic record against the 'Big Three' cemented Verbeek's minor-celebrity status in the Netherlands, as he became an Eredivisie cult figure many compared to Louis van Gaal.
He again proved an undying loyalty to his players in December 2011, when Alkmaar goalkeeper Esteban Alvarado was sent off in a match against Ajax for kicking a pitch invader.
Verbeek promptly stopped play and withdrew his entire side from the game, cancelling the match in solidarity. The KNVB eventually rescinded the red card, re-staged the match and AZ won 3-2.
But once again, Verbeek's strenuous relationship with his players came back to haunt him.
"Coach Gertjan Verbeek leaves AZ with immediate effect," the club's 2014 statement bluntly read, three days after Verbeek's low-budget side had cooly dispatched the league champions.
"Based on a lack of chemistry between players and the head coach resulting in a lack of confidence, the management and supervisory board sees no more basis for further co-operation."
While to Verbeek, his sacking once again came as "a bolt from the blue", once again his players had previously announced they'd lost faith in his management.
At Feyenoord, it could have been expected: a difficult, eccentric coach with little first-tier experience taking over a squad brimming with egos.
But at Alkmaar, a team that four years earlier had been nearing administration, with a history of eccentric coaches, which was lavishing in one of the greatest periods in its history... it was gobsmacking.
Verbeek has always been a coach insistent on team-building. It was one of these occasions, where he reportedly appeared comically over-eager during a high ropes course, which spelled the beginning of the end in Feyenoord.
It's not that Verbeek is punishing on his players, per se. He has a history of taking his side on extreme sports and bonding exercises, everything from martial arts to coconut relays.
But the consensus stands that while his demeanour is acceptable for young players intent on development, he remains too strange and dogmatic for experienced footballers.
He comes across much like a well-meaning, crazy-haired uncle. Lovable and influential when you're a child, yet somewhat fearsome. Then, as you grow older, a little transparent.
It appeared the AZ humiliation had a lasting affect on the Dutch gaffer. He left the Netherlands for Germany at a similar time to van Marwijk, assuming a role with Bundesliga strugglers Nuremberg.
Youth development and relegation dogfights are strange bedfellows, unsurprisingly Verbeek received the boot six months later after losing 12 of his 22 matches.
A stabilising spell at 2.Bundesliga side Vfl Bochum followed, however a brief surge in results proved unsustainable and once again, before the three-year mark, Verbeek was relieved of his duties.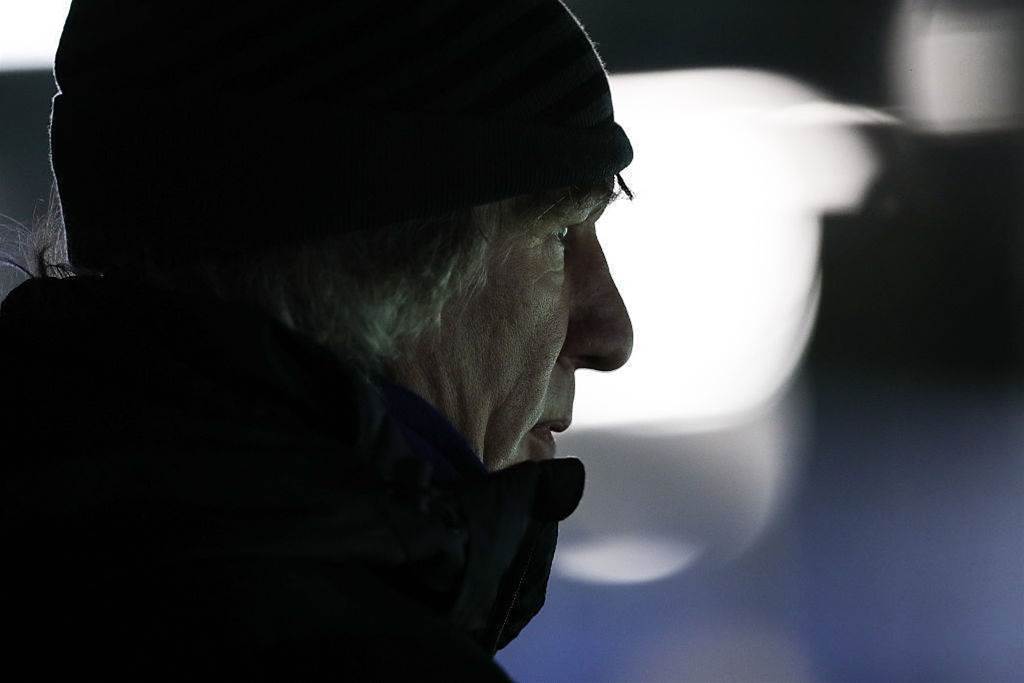 The final nail in the Dutchman's European coffin occurred on his return to his homeland, after he was given an enticing role at FC Twente, a club that at its peak, much like Alkmaar, could genuinely contend in the Eredivisie, but at which expectations (and egos) are somewhat lower.
It was seemingly Verbeek's chance to shine. While Alkmaar had proven a devastating blow for the coach's reputation, Twente was a chance to restore faith, perhaps to the extent that he could finally receive the validation he deserved.
Not from the already praising fans and media, that is. From his own players.
149 days later and Verbeek was once again sacked, his reputation now comprehensively destroyed.
He had won just twice in 21 matches with Twente and the club didn't bother waiting a further six games until the end of the season to let him go, at risk of an incredible relegation. 
 "I still harbour ambitions of being a manager again but my preference is to work behind the scenes at a club and maybe even at board level," a despondent Verbeek told Dutch publication NOS. 
"In the current day as a manager, you almost do not get any time any more to work with your team and create a culture and positive club environment.
"I have been a manager in the spotlight for 17 years and that is a long time. I have also managed 77 European matches. We shall wait and see and happens.
"Managers receive less time to perform and you can see the influence of social media too. You must also think of your personal responsibilities.
"My partner saw on social media that I have received 700 death threats and that is not nice. To have to receive special attention from security at the players' bus, too.
"I do not view myself as a victim, that is top sport, it's either good or bad. I do however prefer to ignore social media "
While many loyalists stand by him - his assistant coaches quitting almost as regularly as he's been sacked - it's clear that Verbeek is a divisive and at times unlikeable character.
He's been involved in several spats with Dutch legends and opposing coaches. He's branded officials "dirty liars", going as far as to jeer a referee post-match: "I'm not finished with you."
He calls opposing clubs "horny" when they try to sign his players and is quick to accuse Russians of corruption when their media question his ethics.
But in a modern age when coaches are less people and more politicians, less bosses and more colleagues, less mentors and more friends - Verbeek is a rare example of someone who's remained true to his beliefs and personality, regardless of the consequences.
"Verbeek failed due to his own consistency," Dutch journalist Johan Derksen wrote in Voetbal International.
"He explained his method is holy, while the players had absolutely no understanding of his approach. Verbeek was not open to other ideas and so the players ignored his vision. This created constant conflicts.
"Today's coach must also be a manager of people, someone who is not afraid to argue, persuade and encourage discussion with his players."
If Australian footballers can withhold their egos and buy into Verbeek's approach, it could be a turning point, not just for Adelaide, but Australia as well.
Verbeek has very large shoes to fill in Adelaide, but he won't even attempt to fill them.
Maybe that's exactly what Australia needs. 
Copyright ©FTBL All rights reserved.