Former Socceroos boss Ange Postecoglou says his experience coaching in the J-League has opened his eyes to talent that is right on Australia's doorstep.
While Melbourne Victory's Japanese import Keisuke Honda and former Western Wanderers star Shinji Ono have been great successes, A-League clubs have mostly ignored Asian talent preferring imports from Europe and South America.
In 2017, FFA introduced the 4-plus-1 structure with the hope that the four foreign imports plus one from Asia would strengthen the A-League and further integrate Australian football into the region.
However, the influx of imports from Asia didn't eventuate. In fact Honda is only the Asian player to have signed to play in the A-League for the 2018-19 season.
Former Socceroos boss Ange Postecoglou first season coaching in the J-League with Yokohama F. Marinos has allowed to to gain an insight into Asia's post prestigous club competition.
When it came to facilities Postecoglou revealed that while his club is partly owned by the City Football Group, the A-League wasn't that far apart.
"There is not that much difference to be honest," he told FTBL. "The CFG only own 20% of the club and to be fair the club has some challenges with their facilities.
"It's not a big club in Japan, but that's okay. That is part of the evolution of taking that challenge on. I knew what to expect when I walked into it.
"But it was good, it was great. I enjoyed it immensely."
While the facilities might not be that dissimilar, Postecoglou belives it's a different story when it came to how the J-League engages with the neighbouring countries in the region.
"Japan at the beginning were getting beaten by the Philippines and they quickly learnt that to stay relevant and grow the game they needed to engage with those around them and those abroad," he said speaking at the launch of Trevor Thompson's book Playing for Australia.
"They saw themselves as a nation that wanted to get better and having lived there now for the last 12 months, they have understood and grasped that.
"They've got arrangements with Thailand and Vietnam where their players aren't considered foreigners because they want to encourage people from those countries to follow the J-League."
Postecoglou pointed to Thai fullback Teerathon Bunmathan, striker Teerasil Dangda and playmaker Chanathip Songkrasin as examples of what the J-League is doing right.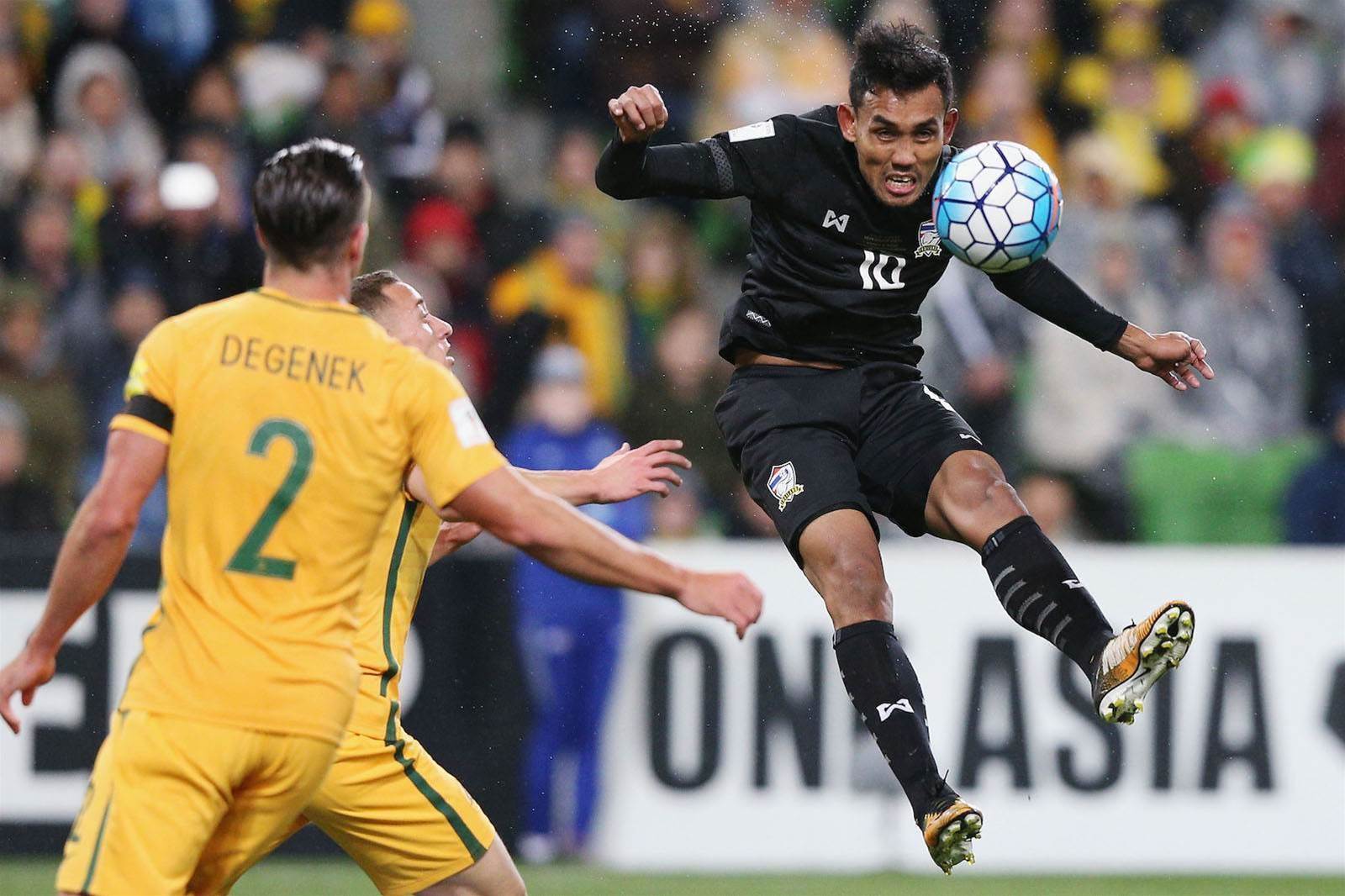 "Teerasil had a fantastic year, he's made an impact," he said. "The two other Thai players have made a bigger impact than the Australian players have in the J-League which goes to show you the level of their players.
"Yet when we (the Socceroos) played Thailand, we drew with them over there.
"We were poor because they made us poor and yet we couldn't accept that because we see ourselves as some sort of other level.
"When we do that, we miss opportunities because they love the game as much as we do. Maybe they are more passionate about it – but we can work from that."
Copyright ©FTBL All rights reserved.