Two-time European Champions League winner Alvaro Arbeloa believes Real Madrid's World of Football Experience in Melbourne can help grow the game in Australia.
The former Liverpool and Real Madrid defender was in Melbourne this week to promote the Spanish giants' exhibition located at the Museum Plaza in Carlton which will open to the general public on Saturday.
The global project was announced in March as the club wheeled out Brazil and Real legend Ronaldo to the streets of Melbourne to promote the event.
FourFourTwo had a sneak peek at last night's unveiling and caught up with World Cup winner Arbeloa.
"I think it could help grow the game, the football here in Australia is growing and I had to chance to play with Harry Kewell at Liverpool, he's a legend in Australia and also Liverpool," Arbeloa said.
"I also played against Tim Cahill, who was a nightmare for defenders, but he's a great guy and player. The football here is growing and I think this is a great idea and can help.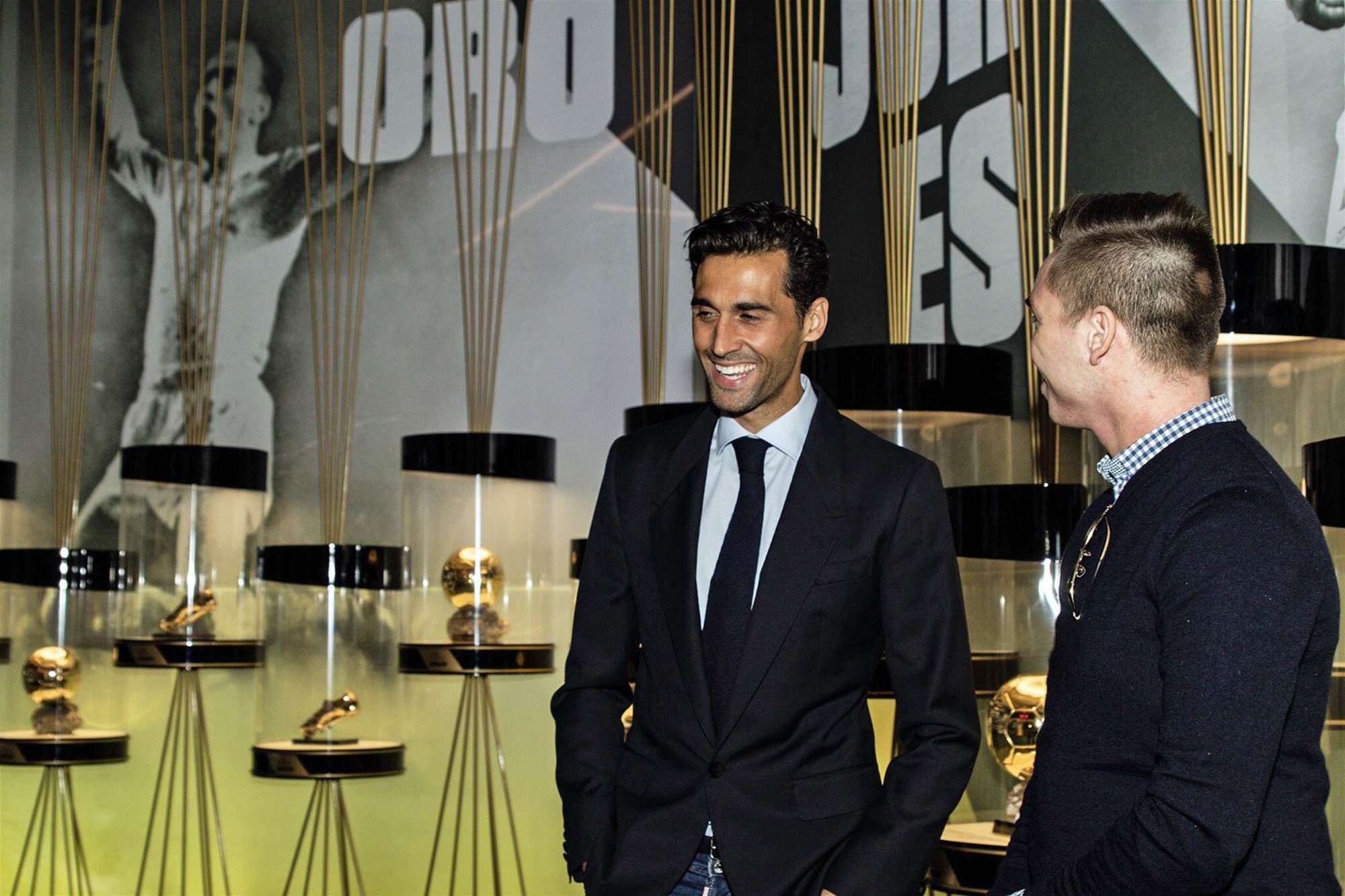 FourFourTwo Oz's Clement Tito speaks to Arbeloa at yesterday's World of Football Experience unveiling. By Ashley Perez Photography
"It's an amazing city, it's a city that loves sport, so I think it's a great idea to be here. It's a really nice exhibition and I think all the Australian fans are going to love it because it's a great experience.
"I can tell we have a good connection with Melbourne, we were here three years ago for two weeks and we felt the support and love we received from the Australians, so I think it's the best choice."
A fan looks at the memorabilia. By Ashley Perez Photography
Arbeloa is now working as an ambassador for Real and is living in the Spanish capital.
Real recently won their 13th Champions League title and Melbourne-based fans will have an opportunity to see all of the club's honours on display as well as various interactive and skill activities.
Arbeloa did not feel conflicted during the Champions League Final as Real played Liverpool in Kiev, however was happy the Reds were able to make it to the last hurdle.
"It's (Real) my club, I was really happy because Liverpool reached another Champions League Final after 10 years," he said.
"I was in the last Final we lost against Milan, but I think it was a good game and we deserved to win.
"I'm really happy to be here. It's great for the Aussie fans to come back to see all the Champions League trophies.
Fans enjoying the museum. By Ashley Perez Photography
"I think we are the best team in the world, so it's a great idea to bring our history, legacy and all our trophies to Melbourne and in the future.
"It'll be in Japan, Mexico and around the world it's a great idea because we know Real Madrid is a club with millions of fans around the world, so that is amazing for our fans."