Not so fast, Vitor. Things are hotting up in Group H...but who will have the last laugh?
Corica brilliance
What a goal from @SydneyFC!#SHAvSYD #ACL2019 pic.twitter.com/RVKUxgCqMx

— FOX Sports Football (@FOXFOOTBALL) April 23, 2019
This is one of Steve Corica's meanest feats yet. Sydney become the third A-League team to face Shanghai in the Sleepless City and the first not to get resoundingly demolished. To put it in context, Shanghai have never even lost an ACL match at home.
The 2-2 draw was well-deserved - the Sky Blues registered 11 shots to SIPG's 20, sure. But five on target to their nine, 47% possession and 426 to 455 passes at 85% accuracy borders on a tactical masterclass away in Asia. 
It's not just in the ACL that the Silver Fox is delivering the goods, either. Two wins now against Perth Glory, second spot secured, all in his first season. Remember, this is a squad that lost three bonafide stars at the beginning of the season and has suffered big injuries throughout the campaign.
Alright, I'll stop, I'm gushing. But I was critical of Corica at the beginning of the season when they seemed stunted and they lost to Wellington Phoenix - I even questioned the assistant coach to manager shuffle. 
Only fair I eat my words.
Chinese domestic growth
59' GOAL! | SIPG LEAD.

An emphatic finish from Weng Senchao at the far post after some excellent build-up play.

That's a dagger for @SydneyFC. Plenty of work to do now. 2-1. #SHAvSYD #ACL2019

FOLLOW: https://t.co/TKKMQIFxyf pic.twitter.com/9yJRuIDhuF

— FOX Sports Football (@FOXFOOTBALL) April 23, 2019
Adam Le Fondre's equaliser - a stunning header from a tight angle - was a key reminder of how important Sydney's foreign imports are to their squad. 
It can be easy to overlook how important our own foreigners are when Aussie teams come up against Chinese clubs in Asia, given our historic quality over the Chinese national team and their renowned reliance on superstar imports. 
But Alex Baumjohann's comments the other week, outlining just how large the gap is between the A-League's imports and home-growns recognises that we're not all that different after all. 
As if to evidence this, the quality of Chinese footballers over the past four matches with Australian sides has been generally impressive, particularly in the complementary forward positions. 
Goes to show, the CSL's youth quotas and strict foreign regulation may be more effective than many people think.
Caceres is flying
Anthony Caceres has been a revelation over the past few weeks, which has proven particularly notable given the hanging question marks over his move to Sydney and his average form upon arriving in the Harbour City.
He plays Corica's style to a tee - credit to the midfielder's quality, which has rarely been in doubt since his superb early days as a Mariner. He's clearly taken his time to absorb the gaffer's free-flowing, one-touch counter-attacking play and all of a sudden he looks a genuine alternative in attacking midfield. 
If you had have told me I'd say that a couple of months ago, I'd think you were as ridiculous as his beard. 
WORST
Oscar off the boil
Credit to Sydney, their ability to sit back and allow space in the midfield but press intelligently as soon as the ball was channelled down the flanks nullified Oscar entirely in the first half, causing the Brazilian superstar to knock more than a few frustrated, aimless passes.
Hulk was a little harder to handle, exerting his physical presence easily against a very small Sydney side - Corica's Sky Blues are a far call from the meatier days under Graham Arnold. 
When Oscar did sit deep he eventually found his range and Shanghai began to force the issue, but it was a tactical consideration from Corica that arguably saved his team the game.
Brillante careless again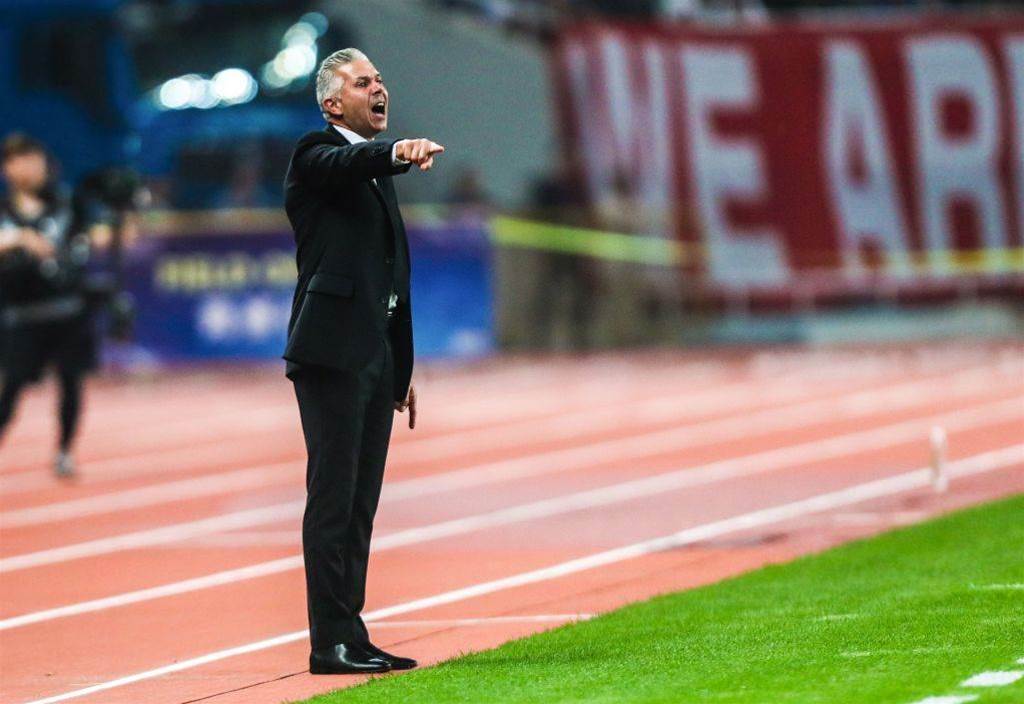 After throwing away a crucial three points in Kogorah, Josh Brillante's lacksadaisical back-pass in the final 12 minutes of the match is borderline unforgivable. 
It's cruel to think his head may still be somewhere in Korea after the failed transfer that saw him disappointed to remain a Sky Blue, but his form since returning - and for spells throughout this season - has been a little shaky. 
Weak from crosses
While Paulo Retre undone by a beautifully lofted ball for Shanghai's go-ahead was hard to defend...and sort of to be expected...Sydney looked weak defending crosses all night. 
Even Alex Wilkinson, with all his experience, found it difficult to provide rigid opposition against lofted balls and was outdone by Elkeson on multiple occasions.
It could be the Sky Blues major weakness, whether it's against a burly Perth Glory centreback in the Grand Final or just about any savvy Asian opposition in a possible Round of 16...
Copyright ©FTBL All rights reserved.