Former Australian Institute of Sport (AIS) coach Steve Darby has labelled the decision to close the Centre of Excellence (COE) as "horrific".
Darby, 62 is the national coach and technical director of the Laos Football Federation and since 1979 the Englishman has coached youth and senior football in England, Australia and Asia.
From 1981 to 1985 he was the staff coach of the Australian Soccer Federation, senior coaching courses and also coached Socceroos such as Craig Moore, Ned Zelic, Paul Agostino, Mark Viduka, Lucas Neill and Brett Emerton.
In April, Football Federation Australia (FFA) announced that the COE will close due to the cost of running the $1.6 million program and be replaced by development systems led by Member Federation and A-League clubs.
Lucas Neill was one of many Socceroos who came through the AIS/COE
Darby didn't hold back his feelings regarding the decision by the governing body to shut the Canberra based elite coaching program.
"Horrific!" he said. "The old system where state intensive training centres fed into the AIS was working.
"That is not subjective opinion, the objective proof is how many quality players came through the system.
"When the age was lowered for the AIS and this strict curriculum was developed then the quality of players obviously diminished.
"Certainly, there seems to be a lack of creative players and also the abandonment of strength training is also a worry. The best footballers in the world are also great athletes now.
FFA technical director Eric Abrams
"There will now be massive pressure on A-League clubs to develop players. I can tell you when funds get tight I know where there will be cuts. 
"New kit for youth or a pay increase for the star first team striker? You guess the answer."
Darby also refuted claims made by FFA technical director Eric Abrams in Tuesday's FourFourTwo story that Australia wasn't behind Asia in youth development.
"The days of smaller nations being easy to beat are gone or are getting less," he said.
"As Asian nations improve coach education, development pathways and have strong national leagues then Australia will find it tougher.
"This may be a good thing and was what Australia wanted when they left Oceania. But the key is to accept parts of Asia are ahead of Australia and lose the colonial arrogance."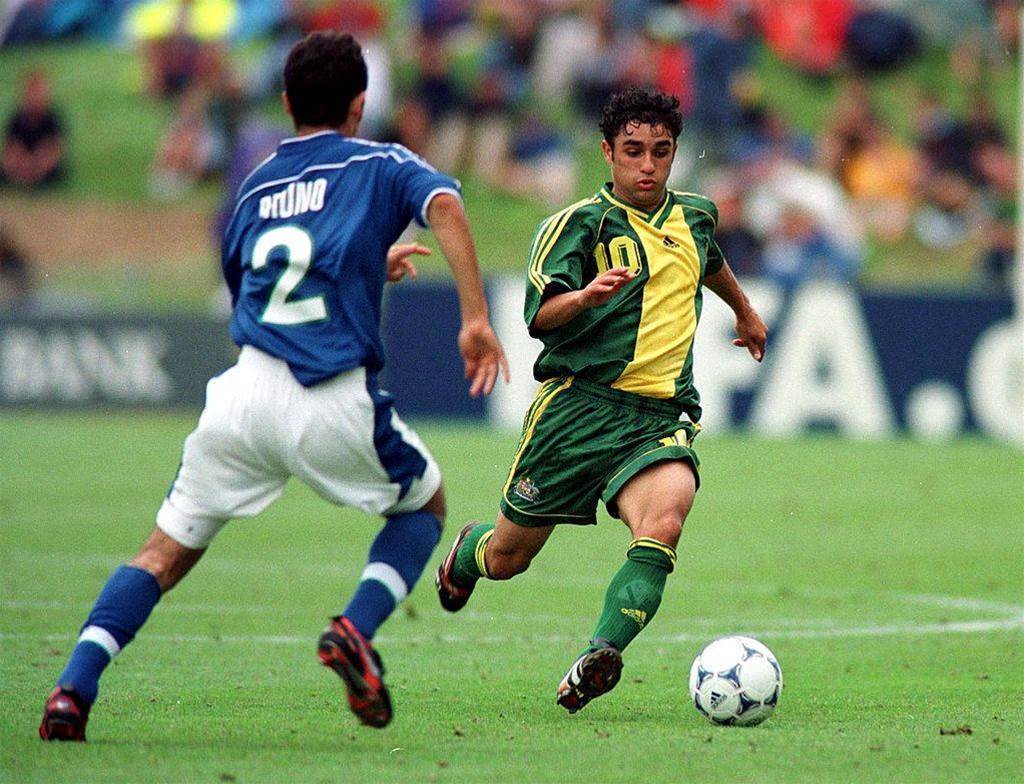 The Joeys played in the 1999 Under-17 World Cup final against Brazil
Darby believes that while the youth development set up isn't perfect in every Asian country, many developing nations are closing the gap.
"Firstly, it is impossible to say "Asia" as there are such massive differences between nations in terms of wealth, population and football culture," he said.
"It's also impossible to compare Laos/Cambodia with China. But what the smaller nations are doing is utilising FIFA funding, educating coaches and improving their administrative infrastructure.
"They are developing pathways for youth players that simply did not exist before.
"It can only get better and when China and India starts to develop these nations should be major players.
"Each has their own unique problems but I can only see Japan and Korea getting better as they have excellent youth programs and a strong national league."