Tony Popovic is staring down the barrel of his first return to Wanderland. But it's a far cry from the theme park he left behind...
While many Wanderers fans still harbour resentment against Popovic for leaving the club shortly before their 2017/18 season began, Popovic isn't fussed. The former Wanderers icon laughed off uncertainties regarding his reception against Western Sydney Wanderers tomorrow night.
"You don't know with fans what the reaction will be but whatever it is I'm sure deep down they'll respect the time we had together and how they'll show that, that'll be up to them," Popovic said.
"It'd be a bit different if it was the old Parramatta Stadium, at Spotless I'm sure it will be a different feeling personally but also a special one.
"[I have] fantastic memories from my time there, I still have a lot of friends there and I'm sure I'll see them before and after, during the game it's business as usual. We want the three points."
He'll arrive at a far sparser, more hollow version of Wanderland than the rambunctious, diehard atmosphere he left behind. 
The much-maligned Spotless Stadium, a team languishing in eighth place in the table and a vastly reduced crowd fail to strike the same fear into the hearts of A-League coaches they once did.
But while the Wanderers have endured their toughest A-League season under Markus Babbel, there are glimmers of hope.
Back-to-back wins have bought the German legend a brief reprieve, while a narrow 4-3 loss - in which Western Sydney led 2-0 - to Perth last time out will lend a little extra confidence, should the Wanderers require it.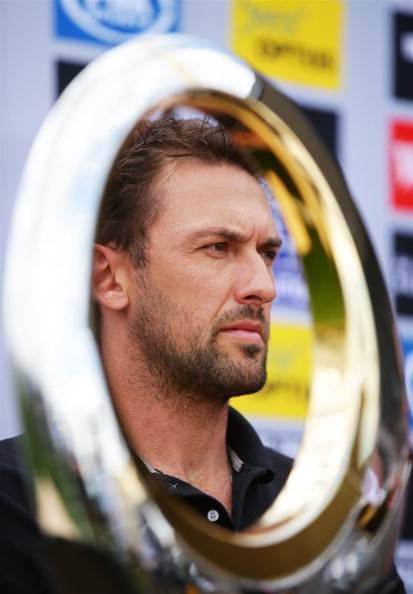 Nevertheless, it will be a different kind to Popa's confidence.
A phenomenal squad and backing from Perth's board and a growing atmosphere of their own, not to mention nine points clear at the top of the table, has left the former Socceroo feeling pretty peachy about his career decisions so far.
"We can't deny we're on top, we're on top for a reason," he said. "We deserve to be there and if the conversation is about us being on top that's a good thing.
"It's a good place to be, obviously we want to stay there and if we deserve to be there when Round 27 is completed we'll be the Premiers."
Copyright ©FTBL All rights reserved.