Not a single player from the Australian National Premier Leagues (NPL) has made the move to the top tier this off-season ahead of the 2017/18 A-League season
With A-League clubs now a few years down the road in setting up their youth academy systems from ages 12 to 18, many new signings have been promoted from within.
Bentleigh Greens coach John Anastasiadis acknowledged the changing landscape which has seen NPL clubs looking at emerging talent in a different way.
"We're not a developing club but we always want to develop our own youngsters," Anastasiadis said.
"Eventually every club is going to have to do this, we can't just keep grabbing players from around everywhere.
"We now know that Melbourne City and Melbourne Victory won't be touching our players as they have their own academies going."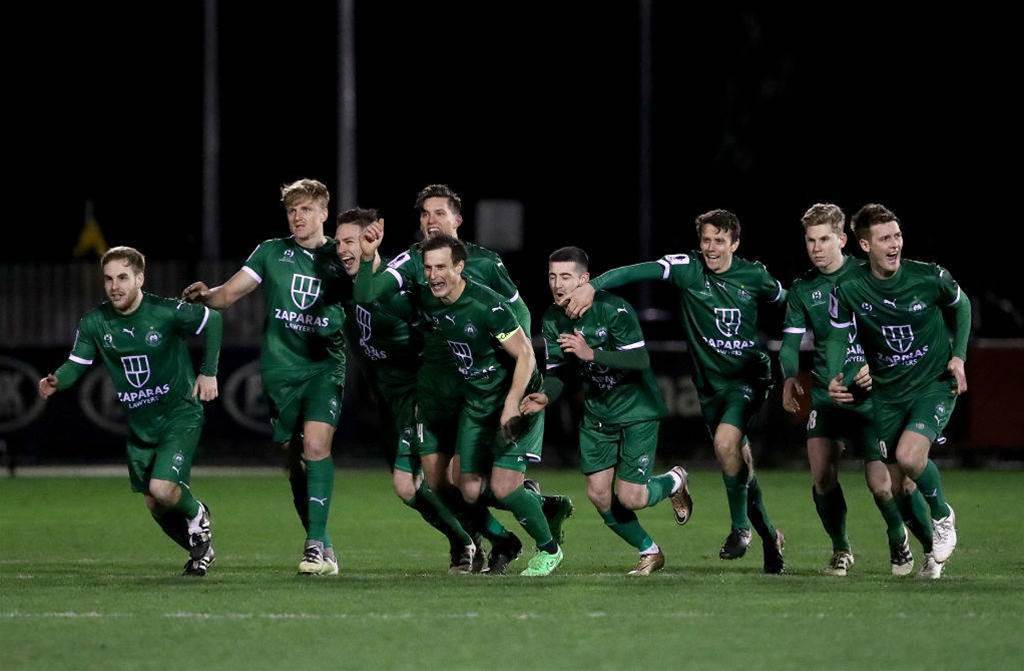 John Anastasiadis' Bentleigh Greens
Perth Glory CEO Peter Filopoulos admitted that his side are looking in-house when it comes to promoting young talent and the A-League's structure could be why lower tier talent isn't coming through.
"The statistics will tell you that players from the NPL coming into the A-League aren't that great," Filopoulos said.
"However, I also wonder if it's the system because at the moment there is a salary cap in place and there is also a cap of players you can add.
"So as coaches and as heads of football you need to balance the books. You have a salary cap to play with.
"Sometimes those last spots which could go to the NPL players aren't going to NPL players because you have to find extra money for a higher profile player to fit in under the cap.
"It's a balancing act. Over the journey we've had players come out of the NPL trialling with our club and we haven't had too much success identifying anyone as yet.
"But we've also got our own academy. We've got kids from Under-12 right up and this year Joe Knowles earnt a professional contract with the club and he's from our system."