Striker Alex Sanchez says his Sydney Olympic coach Abbas Saad is on a par with the quality in Spain's top leagues.
Sanchez spent almost a decade in the elite tiers of Spanish football with clubs like Real Zaragoa and Osasuna, where he played alongside Western Sydney Wanderers striker Oriol Riera.
The Spaniard's 21 goals for Olympic this season helped secure the former NSL club a NSW NPL League and Grand Final double for first time in seven seasons.
The classy striker may have been mentored by top class coaches but the 29-year-old is keen to put Saad's coaching acumen alongside some of his previous managers.
"He is one of the best coaches that I've ever had," he told FTBL.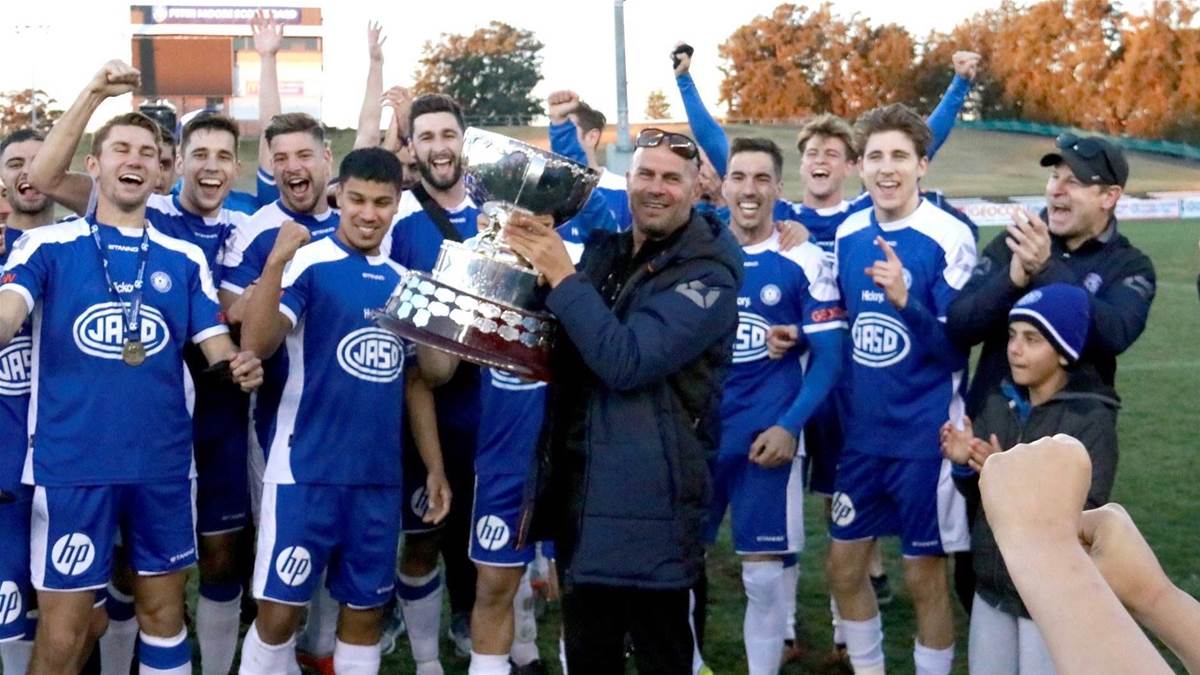 "He has been absolutely magnificent for the club. Abbas knows how to manage people and that is the most important thing for a coach.
"Because we all know how to play on the pitch, and if you know how to manage a group of players it's going to be really good for a team.
 "I remember the first chat that we had. Abbas told me that he was a striker and he was going to teach me a lot of things about Australian soccer.
"I really appreciate those words and we have had a strong relationship. Not just like a coach and a player but a relationship between two people that went beyond football."
Sanchez's La Liga debut for Real Zargaoza in 2009/10 came against Valencia who at that time had a team featuring Spanish superstars Juan Mata, David Silva and David Villa.
While not suggesting that NSW NPL is on par, Sanchez did admit that he was surprised at the quality of football on display.
"A lot of people told me that Australia soccer was going to be very bad quality but it's not too bad for me," he said. "The big difference between Australian and Spanish soccer is tactically.
"There are many strong teams in the league. I remember playing against Blacktown – they are so strong. 
"APIA and Sydney Olympic are the strongest but there are other many any strong teams in the competition also.
"But generally speaking the level is very good in Australia."
After overcoming Perth SC last weekend, Olympic travel to South Australia to take on fellow NPL side Campbelltown City on Saturday afternoon for a spot in the National Premier Leagues 2018 Grand Final.
And Sanchez would love to add a third winners' medal to his season's collection.
"We are pretty confident," he said. "We have been winning a lot of games in the last couple of months so we are ready.
"I've enjoyed playing in Australia. It's been the most beautiful year in my life not just on the pitch but off the pitch.
 "The experience has been magnificent for me and the team has been perfect. We want to win the treble and personally it has been awesome."
2018 NSW NPL Grand Final Photos by loopii #Photosbyloopii for Football NSW
Copyright ©FTBL All rights reserved.