The last time Perth Glory had a home Grand Final, it was the end of an era for Australian football. Will this time be a new beginning? The Best and Worst of Perth Glory's emphatic penalty shootout win over Adelaide United.
BEST
The glory days are back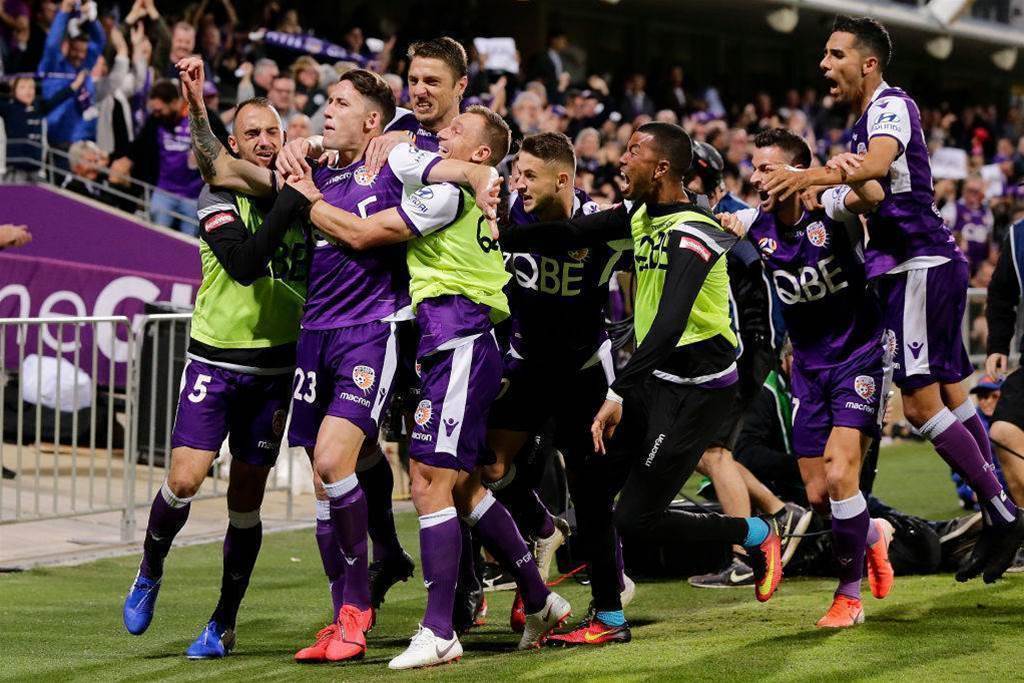 The last time a Grand Final was played in Perth was all the way back in 2003, at now-demolished Subiaco Oval in Perth.
Over 38,000 people cheered on the likes of Bobby Despotovski, Simon Colosimo and Damian Mori that day in one of the NSL's last truly spectacular events - the Glory running out 2-0 winners over Olympic.
The former giants of Australian football had an all-too-brief spell at the pinnacle, but there's a feeling around the West that the glory days are back again. The Popalution is in full flight and you get the feeling it's going to be an equally spectacular Grand Final this time around.
Except, perhaps, rather than signal the end of an era for Australian football this time, it could signal a new beginning...
If one of the relics of Australian football, Liam Reddy has anything to do with it - who fittingly harked back to the classic Wollongong Wolves vs Perth Glory final of yesteryear in his post match interview - you get the feeling next week could be a very special occasion for the old meets new of Australian football.
An A-League marquee for the ages
It's fitting that the 36-year-old Spaniard, so often spectacular yet so often derided over the past two seasons, has finally earned his rightful place in the league's history books.
He's been criticised in the past for his inability, if not unwillingness, to transform from one of the league's finest marquee men into a title-winning team-player - but Tony Popovic has revolutionised Castro's ethic in addition to the side around him.
No longer a late arrival for each season, we've arguably never seen a finer Castro. The fine wine of marquees, two goals to lead his team to the Grand Final is just desserts for his contributions over the year.
A Championship medal would be the cherry on top.
Copyright ©FTBL All rights reserved.