Wellington Phoenix played their 300th A-League game tonight, against Adelaide United but couldn't deliver on their milestone night.
Wellington Phoenix 1 – 3 Adelaide United
The Nix started off promising, with a Mandi strike from outside the area giving them the lead inside 20 minutes, after Paul Izzo flapped the ball out from a cross.
Adelaide got themselves back into the game just before halftime, after an unfortunate but powerful headed own goal from Phoenix's Tom Doyle.
The Reds struck again immediately after, with Ken Ilso converting from a very good Michael Marrone cross - his first goal in the A-League.
But the Dane wasn't finished and ended the game with a brace (although dubious if he got a touch) from a ball across the face of goal, which bobbled off him and Wellington's Doyle. Awarded to Ilso.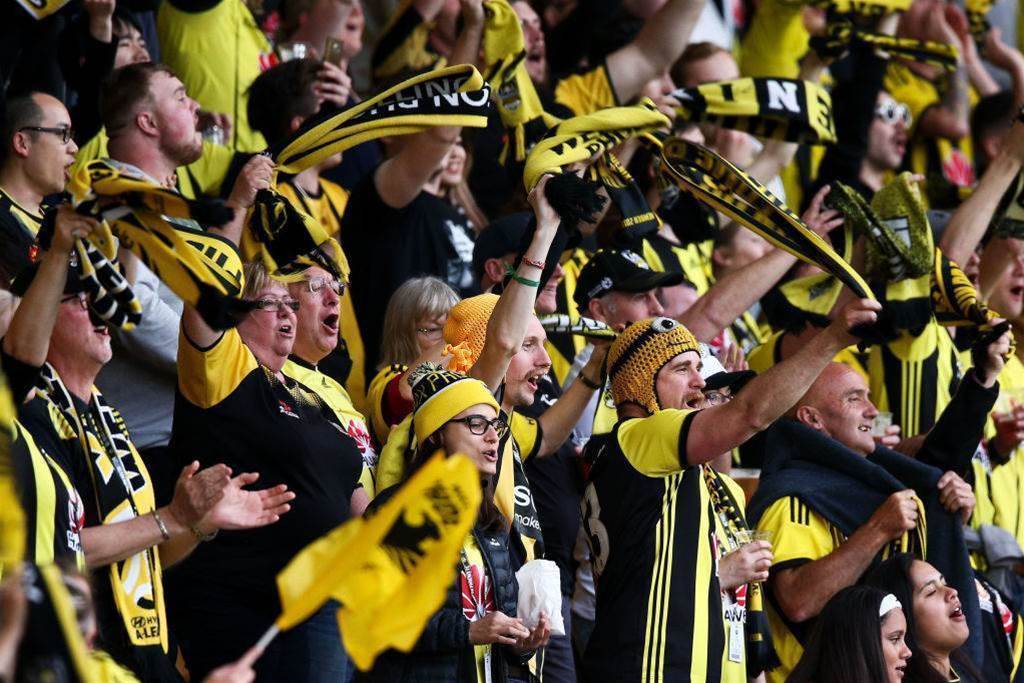 Wellington Phoenix
Filip Kurto – 7
Produced a terrific save in the first half from an Isaias free-kick, and was consistent throughout, despite the score line. Saved a curling shot from Goodwin in the second half, again showing why he is potentially the best goalkeeper in the league.
Ryan Lowry – 5.5
Mostly invisible throughout the match, gave Adelaide far too much room out wide.
Andrew Durante – 6
The Nix captain was too slow for the team he was playing, and was unable to cut out crosses which lead to all three goals.
Steven Taylor – 6
Couldn't deal with the attacking trio of Adelaide and looked out of the zone, but at least a threat at set pieces.
Tom Doyle – 6
Workmanlike across the park, but unfortunate to score an own goal that seemed to send his team into a downward spiral for the rest of the match.
Mandi – 7
Scored a nice goal from outside the area, but otherwise not much to say. Went missing in the second half.
Mandi rifled home from the edge of the penalty box to give @WgtnPhoenixFC the early lead.

🎥 @FOXFOOTBALL #ALeague #FemaleFootballRound #WELvADL pic.twitter.com/h1Pq1eEidF

— Hyundai A-League (@ALeague) 24 November 2018
Alex Rufer – 5.5
Offered little for Nix, picked up a yellow in the second half for a clumsy challenge
Michal Kopcyzynski – 5.5
Struggled to get into the match, and was clearly not comfortable in the central midfield position. Subbed off in the second half for Max Burgess.
David Williams – 6
Looked up for it, and was strong out on the right wing
Roy Krishna – 5.5
The main danger man struggled to get much of the ball, and was effectively marked out of the game by the towering centre-halves of Adelaide. Subbed off after 70 minutes.
Nathan Burns – 5.5
Looks interested, but not in a system that suits him. Playing out wide in a team which pumps balls into the box with no proper aerial threat leaves him superfluous.
SUBS:
Max Burgess – 6  
The youngster couldn't help Nix out much in his 25 minute appearance, coming on for Kopacyznski.
Mitch Nichols – 6
Offered a bit more of a wily presence up front, but couldn't add anything to the Nix attack. Subbed on for Krishna.
Adelaide United
Paul Izzo – 5.5
At fault for opening goal, lack of communication with defenders, weak punch away. Good save from Mandi.
Scott Galloway – 7
Did his job effectively without being flashy. A perfect utility player for the A-League.
Taylor Regan – 5.5
Collided with GK for the opening goal, produced some rather stupid fouls but improved significantly in second half.
Jordan Elsey – 7
A Goliath at the back and hard to beat in the air or on the ground. Very impressive performance.
Michael Marrone – 6.5
Good assist for Adelaide's second goal, up and down the pitch constantly.
Isaias – 7
Good on the ball, seemed to be part of every attack. Always made himself an option for his team. Picked up a yellow card in the 83rd minute for a foul on Durante.
Vince Lia – 6.5
Industrious as usual, always looks willing to put in the tough tackles and do his job.
Ken Ilso – 7
Quiet in the first half, but scored a good goal in the opening of the second half, and got himself a lucky second goal, after a ball across the face bobbled off himself and Doyle.
Ryan Kitto – 7
Looked lively down the right flank, caused problems for the Nix defence.
Ben Halloran – 6.5
Quiet game, but solid for Adelaide. Subbed off at 90 minutes.
Craig Goodwin – 7
Always a threat, Goodwin put in some good curled crosses and was given a lot of time on the ball.
SUBS:
Apostolos Stamatelopoulos – 6
Came on for Ilso for a fifteen minute cameo.
Nikola Mileusnic – 6
N/A Came on for Ryan Kitto, not enough time to get involved in the match.
Nathan Konstandopoulos – N/A
Subbed on in the 90th minute for Ben Halloran
Copyright ©FTBL All rights reserved.