Former Socceroo Tony Popovic, has lauded Dunbar Rovers Fee-Free football program and urged more clubs to follow suit so the sport doesn't lose more youngsters.
Parents of footballers were up in arms earlier this week when The Australian reported that fees for juniors and adults playing football are set to rise.   
FFA's new fee structure will see juniors pay $14 and adults $33  which doesn't include club registration fees which can reach up to $200 for an under-6 player and up to $500 for an adult.
At the NPL level some clubs in NSW charge fees of up to $2400 a year.
But NSW NPL club Dunbar Rovers model involves the business community fostering relationships within the club that allows young footballers to play for free.
Last year they also included the costly Skills Acquisition Program (SAP) for players aged 9-12 in their scholarship program
Dunbar fundraising event hosted by Mel McLaughlin speaking to Tony Popovic and Mark Schwarzer
Speaking to FourFourTwo at a recent fundraising event, Tony Popovic praised Dunbar Rovers for their fee free program.
"It's a fantastic club that has a brilliant initiative," he says.
"For young aspiring footballers not to pay fees is something special that you don't see often, and I  am very happy to support them and try and raise money to keep that going."
Popovic was part of the Golden Generation of footballers that came through the NSL era and played at the highest levels of Europe and also reached Round 16 at the 2006 World Cup.
With the cost of playing football pricing many families out of participating in the round ball game Popovic was hopeful that Dunbar's model could be emulated by other clubs.
"What we are hoping is that this can encourage other clubs around the country to try and do the same thing," he said.
"We didn't have these opportunities (of so many clubs and academies) growing up...(but) we didn't pay as young players.
"This is another way of stopping those players of slipping through the cracks.
"We lose a lot of young talent at 16-17 where they lose that purpose - they don't see a pathway and Dunbar have done a great job in giving everyone an opportunity.
"They are doing it in a way where resources are tough and they need to constantly raise money and their cause is fantastic - hopefully there will be more clubs that can learn from this and be inspired by it."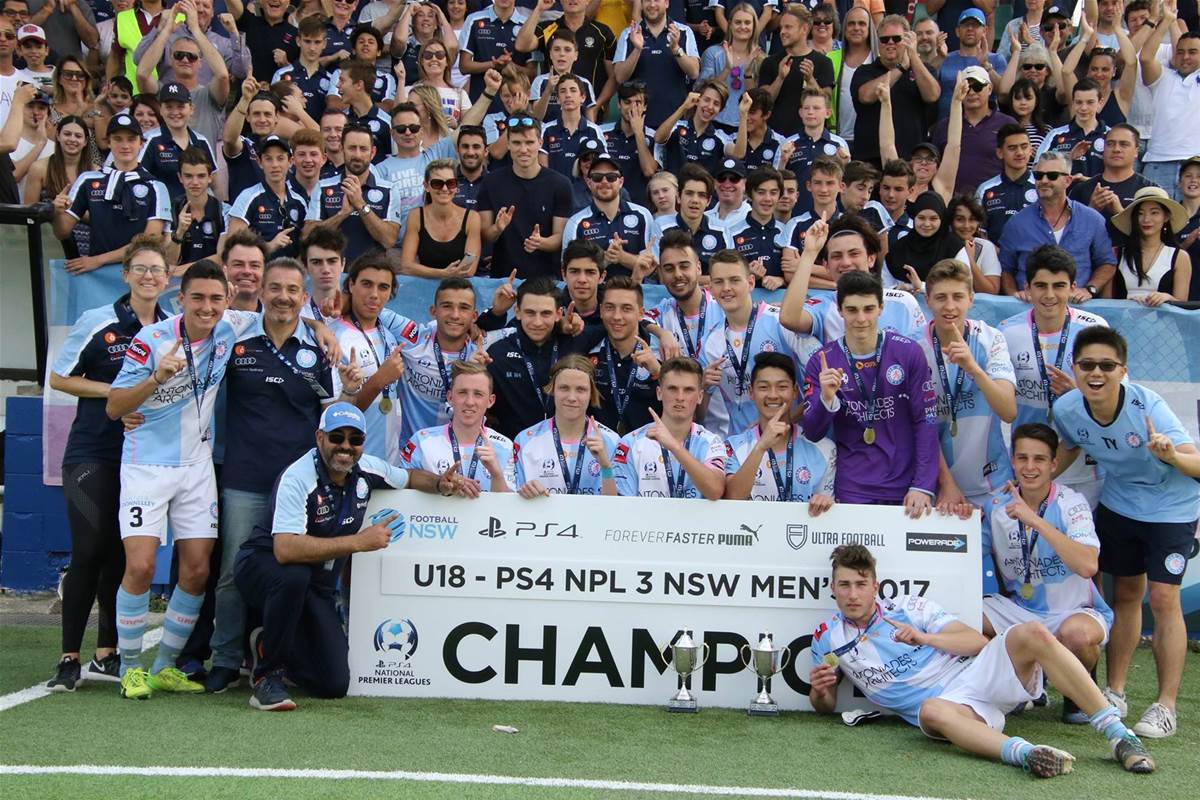 Ahmad Taleb is one youngster who without Dunbar Rovers assistance may not have had an opportunity to play football.
Last year the then 16-year-old thrived in Rovers environment playing in the U-16's, 18's, 20's and first grade and scored 50 goals in his first season without having played park football before.
Taleb was also given an opportunity to spend some time with Sydney FC and club CEO Danny Townsend spoke highly of their relationship with Dunbar.
"It's obviously a unique club and they are doing something special for the game that not many other clubs do, if any," he said speaking to FourFourTwo at the Dunbar fundraising event.
"Being a club that sits within our geographic footprint it's important that clubs like ours support these types of initiatives."
The Sky Blues will meet Dunbar Rovers in their first friendly at North Sydney Oval on Wednesday 18th July, kicking off at 7.30pm.