It's hard to imagine, after scoring seven goals in one game in the Queensland NPL, going to bed knowing that you're only semi-professional.
In a state with 4.6 million people but only one professional football club, that's the hard reality for the majority of Queensland footballers. So when one of these youngster's dreams eventuate, it's worth taking a moment to celebrate.
"Words can't describe how happy I am," Dylan Wenzel-Halls exhaled. He's just been notified that his hometown club, Brisbane Roar, are signing him to his first professional contract at 20-years-old.
"It's all I've ever wanted, but the hard work starts now."
If the hundreds of Queensland kids vying for an A-League contract want a path for success, the new Brisbane Roar recruit says his approach is devastatingly simple:
"I'm very direct, I love running at players and scoring goals," he said.
"Going from the NPL to the A-League is a little bit of a gap, but my goal was to play consistently for Western Pride and always contribute to the team.
"It gives me a great deal of confidence knowing that in front of goal, there's no worries."
No worries is an understatement.
23 goals in 11 appearances this season makes Wenzel-Halls one of Australia's most prolific young strikers, but in the NPL goals don't pay the rent, let alone guarantee a first professional contract.
So now that he's finally hitting the big-time, Wenzel-Halls is remaining focused on the small things. 
"I sit back and kind of observe the A-League's best players," he said.
"Then I work as hard as I can, learn as much as I can and improve as much as I can every time I cross the white line. I'm just going to do everything I can off the field.
"The best advice I've received has been to stay hungry, stay humble and enjoy the opportunity. Look to improve every single time I train. Every time is an opportunity to improve."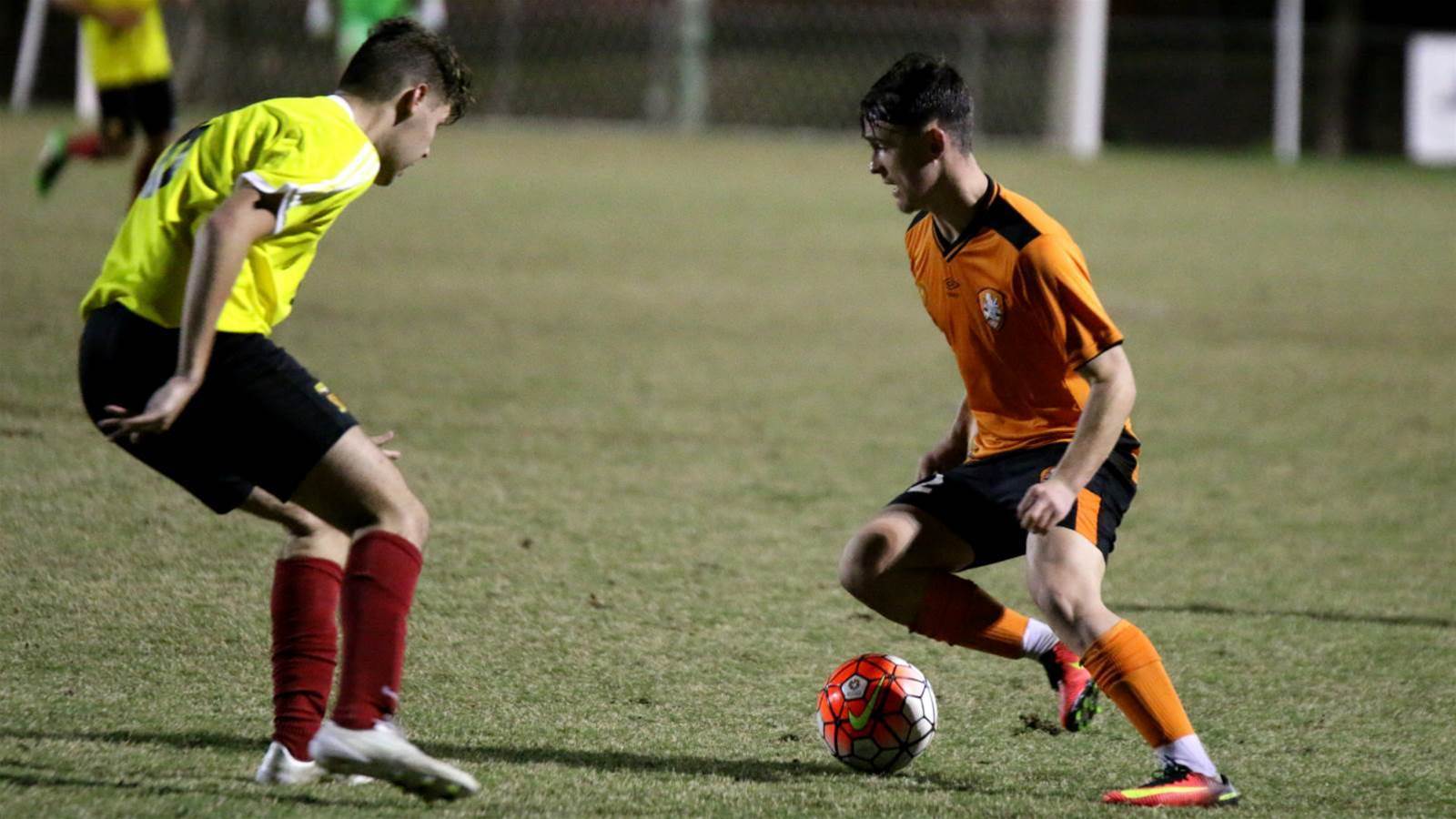 While Wenzel-Halls says all the right things, actions inevitably speak louder than words. This is why the 20-year-old's humble response to learning the greatest news of his career is perhaps a better sign of his readiness than any self-proclaimed goal or idol.
 "I haven't celebrated yet, I just had a nice dinner with my family," he said. "I've really enjoyed the family-time, just hanging out with them, enjoying the moment."
Although terms of deference always make a difference.
"It's a big step up, but obviously having the boss - Mr. Aloisi, one of the best strikers Australia has ever produced - mentoring me will be fantastic for my improvement in football.
"After that, I'd love to score as many goals as I can. That's it. I'm just focused on making the most of this one-year opportunity that I have."