Trent Sainsbury says his side showed "Aussie spirit" in their 1-1 draw with Denmark in Samara on Thursday night.
The Socceroos are ranked 36th in the world and took it to the Danes, ranked 12th, in the second match of group C.
Australia now turn their attentions to Peru in Sochi next week and the Socceroos need to win to reach the knockout stages.
Sainsbury is aware of the flair Peru possess, but has taken confidence out of their games against France and Denmark.
"Out there on the pitch, we showed that true Aussie spirit, we won't go down without trying," Sainsbury said post-match.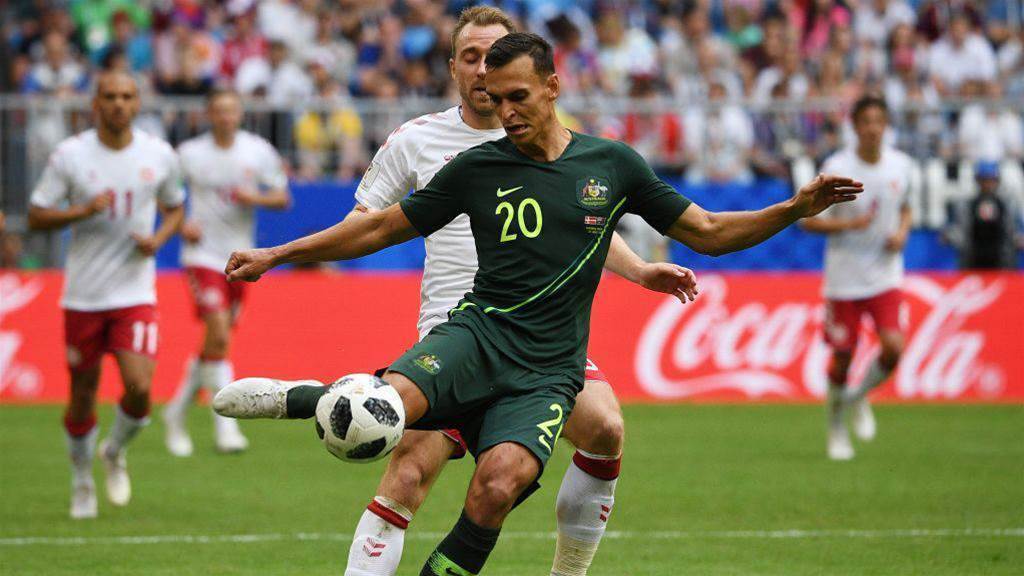 "We showed that against France, they've got world class players, everyone hyped them up and it was the same against Denmark.
"Not many people gave us a chance going into this World Cup, but the belief amongst the group has always been strong. 
"We know our qualities, we've been together for a long time. The ability that the boys have, everyone knows it and we just need to get that little bit of luck going our way.
"I'm disappointed we didn't draw to France and I'm disappointed we didn't beat Denmark, but we'll take the point and move on."
Sainsbury also heaped praise on the traveling Australian fans for their support in Russia 2018.
"The Peruvian fans are amazing and it'd be nice to see our fans against theirs," he said.
"It's been pretty crazy, it makes you proud to be an Aussie, at the end, also seeing the sea of gold, it was nice."