Former Socceroos great Josip Skoko wants plans put in place now for the ultimate aim of eventually winning a World Cup – and insists Australia should think big with him.
"When we are putting plans together, we have to be ambitious," says Skoko, who was capped 51 times for Australia. "If you are not aiming for the top, you are wasting your time, whether it's 2040 or sooner or later, we should aim for it.
"I think FFA is currently in a position where there is a lot of thing going on, a lot of restructuring will happen in the next 6 to 12 months. Small things that will fix some mistakes we have made. The discussions are about making players and coaches better."
But Skoko admits one of the main issues Australian football faces when trying to move the game forward is a simple lack of money.
"Australia has its challenges in terms of funding, because we are not a number one footballing country...that has held us back a long way," said the 2006 World Cup veteran.
"Countries like France and Germany had huge resources to put their plans together. Belgium had huge resources when they changed their junior systems.
"We are talking professional clubs with budgets of 100s of millions of Euros. They had governments with a focus on football because its the number one grossing sport in the country.
"Football is the most participated sport in Australia but other sports which have far less participation get much more money from the government. We are not asking for anything more  than we should be getting, we just want our fair share of the pie."
Skoko backs a wholistic football plan, from the Under 17 Joeys through to the senior Socceroos set up, where the best players go to the best leagues in the world and build the profile of the sport.
"We are very different, we have to try something different," he says. "That is where our challenge lies. Our plans have to be a little bit different. If we want to be world champions at some stage, it's going to take a combination of a lot of factors to make it happen. 
"That is one of the strategies with the Starting XI and Golden Generation, with the conversations we are having. It's about making sure we qualify for World Cups from Under 17s to 19s to 23s through to the Socceroos which puts our players on the world stage and lets them be seen by clubs overseas. This will allow them to forge good careers overseas and help lift the profile of the game.
"When we had a Harry Kewell or Mark Viduka in Europe, it built the sport in Australia big time. If we have players in Europe, it makes our profile bigger and the government will see that and hopefully provide more funding. It hurts the game here when we don't have as many Australian players in the biggest leagues now.
"It is alarming the limited players we now have in any European league, not just the top leagues but in any European league. In 2006 we had 100-odd players playing in the decent leagues. 
"It's not easy but we need young boys to go over at the right time for them, to make them better and move our sport forward.
"This in turn will lift the quality of the national teams and have a knock on effect like it did during the Golden Generation years. It gives young kids something to aspire too as well when they see our players doing well."
Skoko believes the A-League still had its place and insists there is no right or wrong path for players to take, but he was adamant that going overseas was the best thing for player development.
"The A-League has been set up for the right reasons, but it's being used a bit incorrectly. We need to push through young players into the A-League and give them a season or two and get them recognised so they can go overseas."
Skoko started his decorated career at North Geelong Warriors in Victoria, going through the junior ranks before moving overseas and playing over 400 games of top flight football in Croatia, Belgium, Turkey and England, before returning to Australia to play with Melbourne Heart.
In recent years, Skoko has returned to Elcho Park, where he is currently the Director of Football for the Warriors. He was part of a Board that implemented a new strategy for the club after the 2017 season, which ended with them relegated from NPL1.
The Warriors decided to give their junior products a chance in the senior team, with the move reaping huge dividends in the past two seasons where they finished third in NPL2, narrowly missing out on promotion back to the top flight of Victorian football.
Skoko insists the Warriors model should be how most NPL clubs should work.
"Since I've been there with Joey Didulica, we have brought a whole generation of kids through. That generation we coached from quiet a young age are now in the senior team set up as 17-year-olds. 
"From NPL2, if the boys have a good year or two they can move to a higher level like the A-League or go overseas to a higher level league. If we can do this in a mini environment at North Geelong and we can give the boys the opportunity, why not?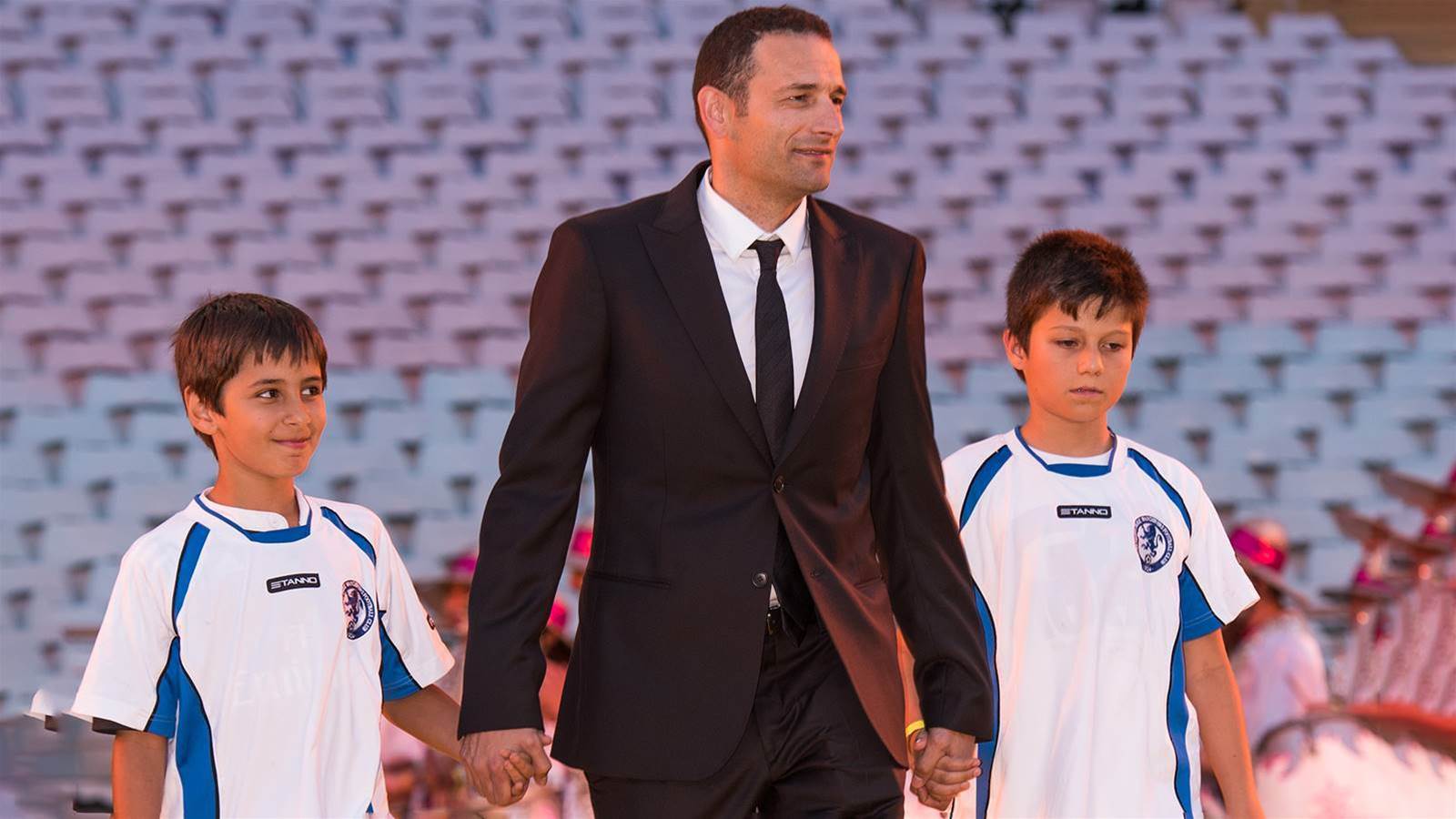 "First and foremost though, in four to five year,s if we can have 6-7-8 players from our junior teams coming through together and playing in senior teams and making a push to NPL1, that would be a success."
The Warriors youth policy has meant the club has escaped the financial trouble hitting other NPL clubs around the country. Many NPL clubs were reluctant to complete the 2020 season due to challenges in meeting senior player wage costs, with revenue streams significantly cut due to the COVID19 pandemic.
The Warriors' home-grown philosophy has meant they avoided paying over-the-odds for players, leaving the club in a relatively strong financial position – and allowing them to re-invest back into the local region.
"I think the numbers will tell you, Melbourne got locked down and only three of our 20-22 players are unable to come to training because they are Melbourne-based," explains Skoko. "Five years ago it would have been 70-80% from Melbourne.
"Because we have been pushing our young kids through to our senior team, 90% of our senior team is now local talent.
"A lot of other NPL clubs were jumping up and down saying COVID19 is killing us. I say to them they should of been doing the right thing from the start. We got the local boys in that came through junior programs in Geelong, which means we didn't overpay players.
"COVID19  didn't effect us as much because we were doing the right thing from the start like all other clubs should have been. Everything that is happening now reiterates that we [North Geelong] have done the right thing."
The Warriors are part of the Association of Australian Football Clubs, which was put together to look after the interests of NPL clubs around the country. One of the key ambitions of the AAFC was to have a National Second Division in place.
Skoko encouraged FFA to consider bringing in promotion/relegation sooner rather than later. While all A-League clubs currently have a licence agreement to play in the nation's top tier until 2034, Skoko insisted things could change, especially in the current climate.
"Clubs do have licensing agreements but things have changed. I do appreciate clubs have paid a lot of money to be in the A-League. There should be a grace period of four or five years. But Australia has to move into line with all countries that have promotion and relegation.
"Why are clubs afraid of being relegated? They have been around for 10-15 years so they should be way ahead of other clubs.
"We should look after people who have a licence but if clubs aren't doing the right thing they should be relegated."
© FTBL