Highly rated 10-year-old Aussie Beckham Baker is heading to La Liga club Villarreal for a trial.
The technically gifted junior was spotted by the Spanish club during their recent junior academy program in Melbourne.
He'll be at Villarreal for 10 days initially, although that might be extended if he continues to impress the Spanish outfit's junior coaches.
Beckham is part of a four-player group going to Spain that includes Jordan Olds, Noah Alessi, and Andrew Pothitos. 
The 10-year-old is also said to be on the radar of Melbourne City in the A-League for their U13s side.
His father Mark explained to FTBL that his family moved to Melbourne to help his son's burgeoning career.
"In January this year, Becks and we went to Levante in Spain for two weeks," he revealed. "We went with Marco Maisano and Gabriel 'Chi Chi' Mendez who looked after us over there.
"Becks trained with their U11s and U12s and got a 10-page report back from them and it was excellent. His report was outstanding.
"And he wants to play for Australia."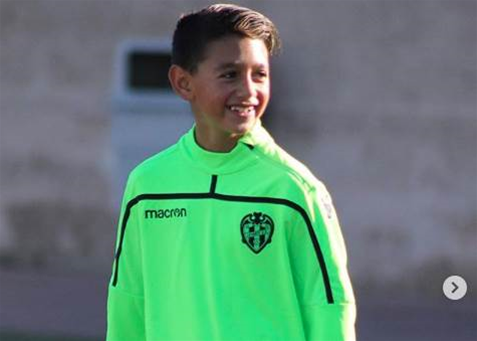 Copyright ©FTBL All rights reserved.