Premier League stalwart-turned-Optus Sport expert Michael Bridges reviews a bumper week in UEFA Champions League and Europa League semi-finals action.
It's weeks like these that remind me how lucky I am to be able to do what I do. Being in the stadiums to witness shock results, spine-tingling atmospheres and of course, incredible goals - and to be able to deliver that to football fans on Optus Sport right around Australia is an absolute joy.
This week, we were treated to another Lionel Messi master-class, as the four-time Ballon D'Or winner scored one of the best free kicks in Champions League history in his side's clash against Liverpool at the Camp Nou.
The match really could have finished 4-4. Both James Milner and Mo Salah were guilty of spurning chances to nab that vital away goal. Liverpool managed a healthy 15 attempts, three more than the home side. But against a world-class team like Barcelona, if you don't take your chances, you give yourself no hope.
If I had to guess, I'd say Luis Suarez must've spent the week watching my YouTube highlights, because that one touch finish over a stranded Alisson was straight out of the Bridgey playbook.
But it was Messi's thunderbolt free-kick that stole the show and sent social media into meltdown. What an incredible blessing it is that we're alive to watch players like Ronaldo and Messi with our own two eyes.
While we're on the topic of blessings, Tottenham Hotspur Stadium is a blessing delivered directly by the football gods. The Dortmund-style single tier stand behind the goals, the cutting edge technology and the incredible acoustics all make Spurs' new home one of the best places on the planet to watch football. It was an absolute delight to be able to experience it with my own eyes and ears. Aside from a toilet that wouldn't flush (that's a story for another time), I couldn't pick a single fault with the place.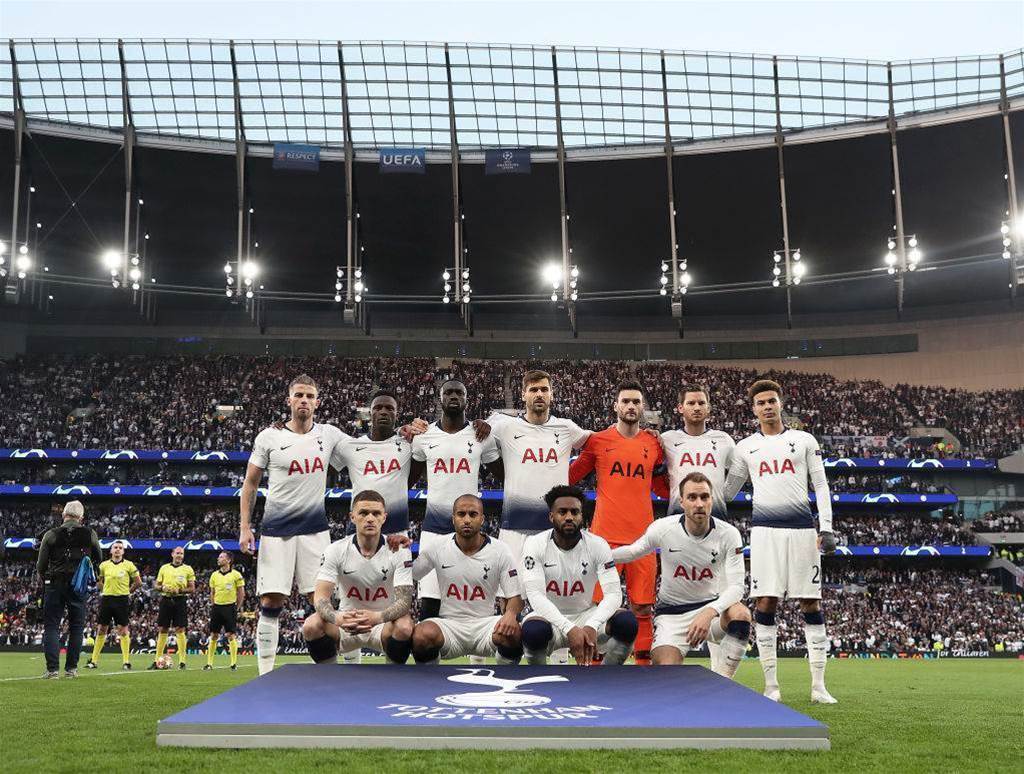 The Ajax fans travelled across the English Channel in significant numbers and didn't stop singing for the entire match. The Ajax players seemed to respond to their fans' enthusiasm, putting on an incredible high-pace and high-press display for the opening half hour. And while Spurs controlled a lot of the match from then on, I was left deeply unsatisfied with their performance.
Tactically, the absence of Heung-Min Son compounded by Fernando Llorente's lack of pace meant that Ajax defenders could stay higher up the pitch without the fear of Spurs wingers running into the vacant space left in behind.
If Son is to start in Amsterdam next week, the Ajax defenders will be forced to drop their line deeper, creating the time and space for midfield magicians like Dele Alli and Christian Eriksen to work their magic. With Son to come back in, there's still plenty to play out in this one.
I also couldn't help but feel bitterly disappointed at the way Arsenal begun their Europa League semi-final against Valencia on Friday.
Being in and around the stadium before the match, you could feel the expectations of the Arsenal fans who were enthralled by the opportunity to watch both Alexander Lacazette and Pierre Emerick Aubameyang utilising their pace against a stingy Valencia defence.
Valencia's early goal seemed only to jumpstart Arsenal, who from there on in were unstoppable and thoroughly deserving of their 3-1 win. Having won this competition with Sevilla, I feel it's safe to say Unai Emery has the experience to safely steer his at-times rickety ship to the Europa League final in Baku at the end of the month.
Who knows, they might even be up against another rickety ship in Chelsea.
As if to one-up the atmosphere of the new Tottenham Hotspur Stadium, the Eintracht Frankfurt fans put on an ear-splitting display as their team walked out for their first-leg clash with Chelsea in front of a stadium awash with black and white flags.
Despite an early lead to Frankfurt via a deft Luka Jovic header, Chelsea did superbly to snag an away goal just prior to the half time whistle, dragging the momentum in their favour.
Before Friday's match, I had Frankfurt as my pick to win the Europa League due to their incredible pace and counter-attacking style, not to mention the individual threat of Jovic up front.
But returning to Stamford Bridge for the second leg, Chelsea will have to sit back and soak up the pressure, and Frankfurt will have no choice but to push numbers forward leaving themselves vulnerable to a counter-attack from the English side.
Having played in Europe myself, getting that one away goal and then immediately closing up shop was the most important tactic in a two-legged tie, and Chelsea will need to approach the second-leg with a similar mentality.
One thing is for sure, next week's second-leg action will be even more thrilling than this week's. So set the alarms, make a cup of coffee and tune-in as European football reaches its climax on Optus Sport.
The UEFA Champions League and Europa League is live and exclusive on Optus Sport, as well as every match of the Premier League and the 2019 FIFA Women's World Cup live and on demand.
As told to Ash Obel
© FTBL