Sydney FC still have the option of taking over rivals Western Sydney Wanderers' new home ground Bankwest Stadium for a potentially season-deciding derby.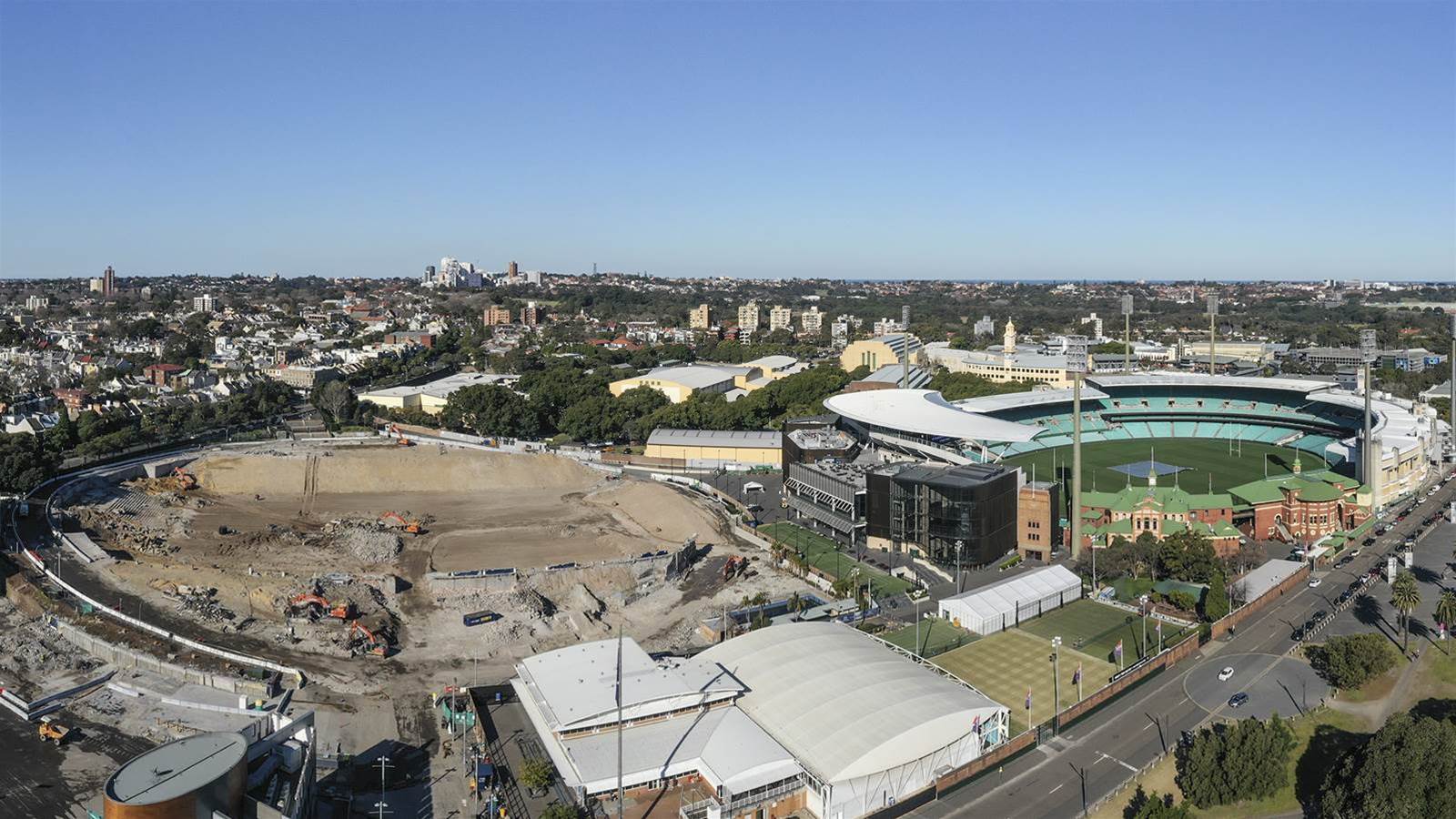 It's understood the NSW Government is trying to tweak the design to cut costs and make the project more viable, but Townsend admitted he was concerned for the proposed two-mode stadium set up.
The original plans allowed for the stadium to have two different configurations, depending on the expected crowd, which would allow a more boutique stadium atmosphere for less high profile fixtures.
"That's one of the areas we are probably going to be really forceful on," said Townsend. "It was key. Being able to configure the stadium in two modes for us is critical.
"Playing in smaller stadia is something we've quite enjoyed while we've been on the road and the crowds we've been getting are conducive to playing in those kind of stadiums.
HEAR MICHAEL ZULLO AND MILOS NINKOVIC REVEAL SYDNEY SECRETS!
LISTEN TO THE NEW FTBL PODCAST HERE NOW:
"But having the ability to play a derby or a finals match in a 43,000 seater is equally appealing. To have the best of both worlds was always why we felt that design was the way forward."
The club is confident the development application will be approved and a builder found by the end of the year, which will bring the project back on track to its original schedule.
"In theory, there's no delay," said Townsend. "The challenge comes if the tender doesn't play out the way they want it to.
"For all intents and purposes, we are told it's business as usual."
If the delays do cause Sydney to be left homeless for a fourth season, the club says they will open talks on a compensation package with the NSW Government.
"Obviously we'll be having a conversation with them if that is the case," Townsend. "At this stage we working to the same timeline we always have.
"If that changes then we will have a conversation with the powers that be to determine how we are treated but so far we've been very happy with the way the government have treated us and kept us informed as best they can.
"For the moment, we're very comfortable."
But Sydney have abandoned any fixtures at the SCG for this campaign after last season's outrage over the view for fans and the appalling condition of the pitch for the game against Melbourne Victory.
Townsend added: "The SCG are very pragmatic. They don't want to get themselves into a situation like they did last season where they can't deliver us a pitch that's worthy of A-League football.
"They've got a reputation to uphold and they treat that very seriously."
Copyright ©FTBL All rights reserved.