Ex-Melbourne City boss Michael Valkanis is excited to represent Australia as he undertakes a new journey as assistant coach with Eredivisie side PEC Zwolle.
It was announced on Tuesday the former Melbourne City head and assistant coach would be reunited with colleague and friend John van 't Schip in Holland.
Valkanis was assistant to Warren Joyce with City at the beginning of the season, however it came to an end in November after the pair had differences in their football philosophy.
Since then he had enjoyed spending time with his family, but in January resumed his search for a new job.
The former Adelaide United defender said he was amazed about how the opportunity arose as he now looks to start a new life in Zwolle.
Australia has hardly exported managers internationally as Valkanis becomes the first to coach in the Netherlands.
"I was set on going overseas and to be quite honest, I was set on heading to the United States," Valkanis told FourFourTwo.
"Along my journey I caught up with Pep (Joe Montemurro) and Roy Hodgson which was a lot of fun.
"I organised to go to Holland and it was unbelievable what happened – JvS' assistant Ronald Koeman was moving on to coach the national team.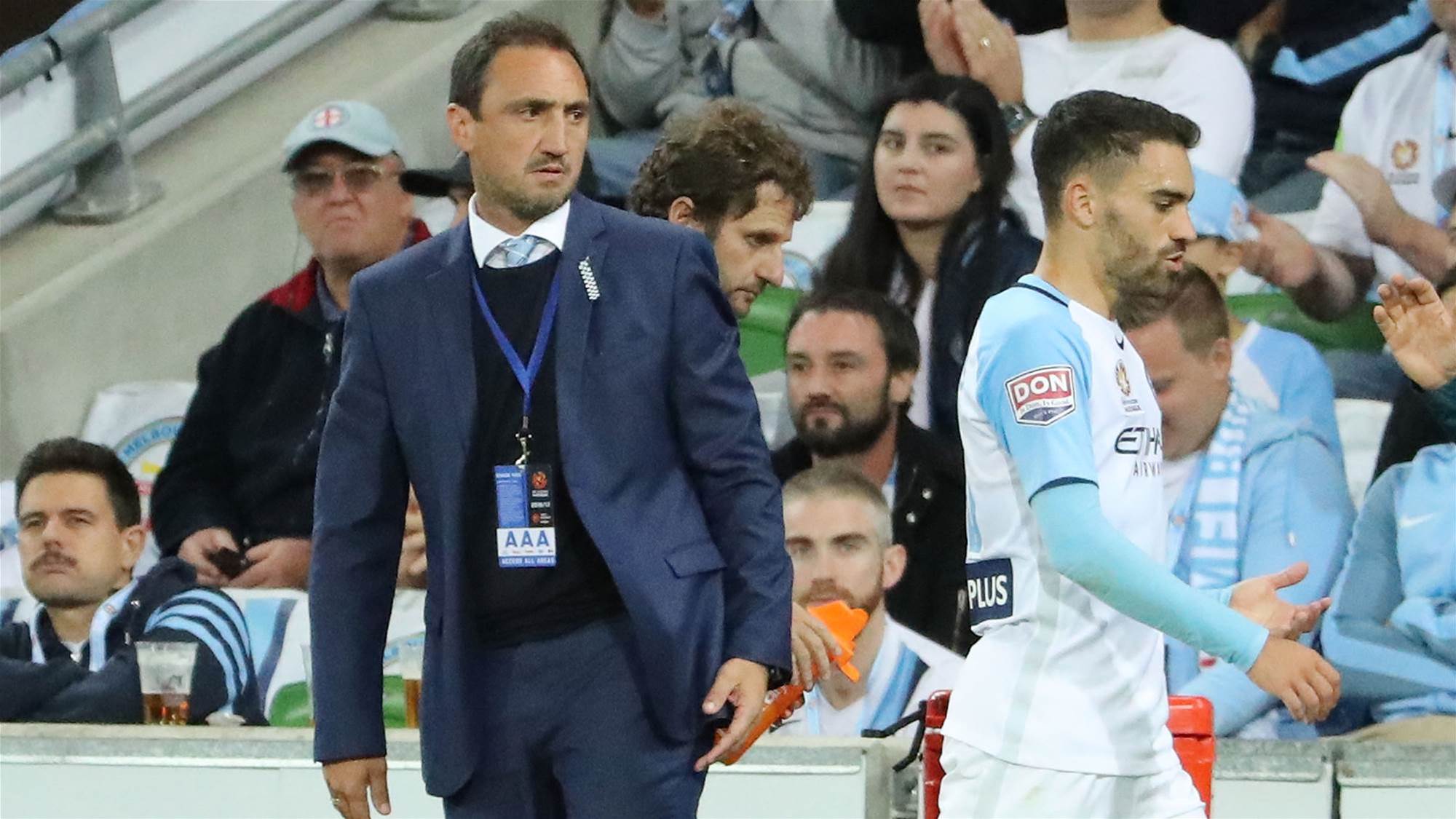 Valkanis coaching City
"I was asked to be interviewed, it went well and a few weeks later I was told I had the gig there. Since then I've had a big smile on my face because going to a country where my philosophy resonates with and I've always liked that type of football.
"I want to thank PEC Zwolle for this opportunity to go there."
Valkanis worked alongside current Arsenal Women coach Joe Montemurro at City and he was hopeful these recent moves would do wonders for Australian coaches.
"I think it just goes to show there are people in the game that don't necessarily have to be big names or famous ex-Socceroos," he said.
"I think Australia tends to aim for that. Pepe (Montemurro) is a fantastic coach, he's shown that with City and the work he's done at Arsenal and the success he's had this season.
"I just hope moves like ours and working overseas opens the doors for people who weren't glamour names to work in the A-League.
"I'm not saying they need to be head coaches, it can be at any level. This could help our game, we need to be a bit more open-minded because if you look over the world, some of the best coaches didn't have glamorous playing careers either.
Valkanis hails Pepe Montemurro for his success with Arsenal Women. Credit: Arsenal Women FC
"For the rest of the world, Australia is so far away geographically and it's like 'do they watch football there?', Australia is almost disregarded a little bit and it takes people like JvS who've worked here to see there are coaches who are capable and worthy of getting opportunities.
"We might be far away, but I think there are really good coaches here. The amount of study we do to improve and the amount of work we do to become better coaches.
"It's very hard to get opportunities, so I'll definitely make the most of it."