Western Sydney Wanderers goalkeeper Andrew Redmayne says the players would be "hugely disappointed" if the behavior of a minority of fans cost the side points.
Football Federation Australia (FFA) issued Wanderers a show cause notice on Monday after fans ripped flares at Saturday's Sydney Derby.
As a result, Wanderers' suspended three-point deduction due to expire on 6 February was extended to the end of the season.
The match attracted an A-League record attendance of 61,880 fans but Redmayne said the behavior of the minority left the players and club frustrated.
"We don't support that in any way," Redmayne said.
"It's sad that a select few bring down the name for the best part of 62,000.
"It's disappointing and we don't support it."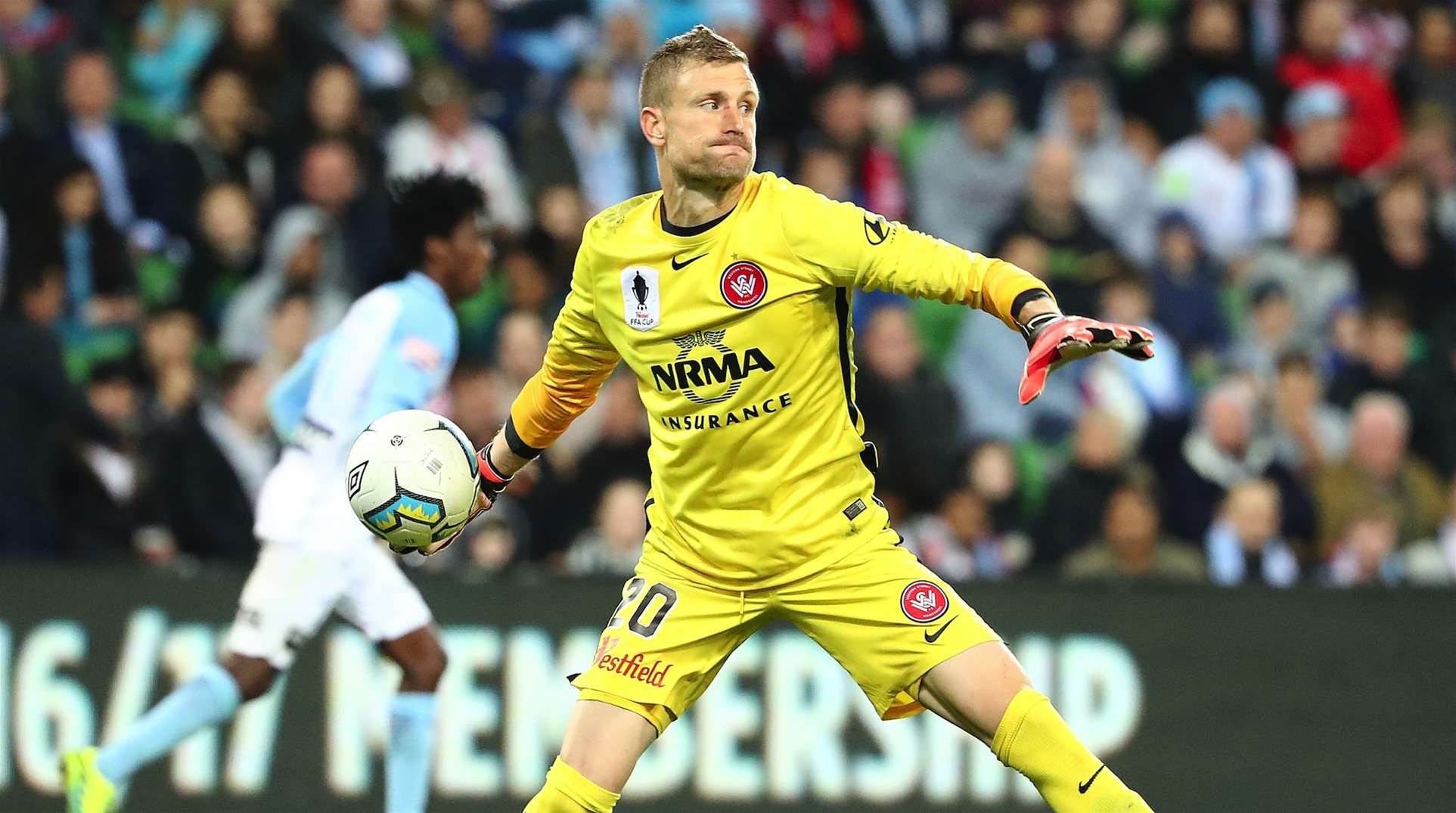 Redmayne says Wanderers are a family & if someone slips up, the rest pay
Redmayne said the prospect of losing points was disappointing.
"It's huge. That's what we work towards every single week," the goalkeeper said.
"It'd be hugely disappointing to lose points."
He added: "A football club is a family. If someone in the family slips up, then the whole family pays the price.
"The fans are the heart and soul of this club and it's disappointing that a select one or two can ruin it for a lot of people."