Former Head of the A-League, Archie Fraser, runs the rule over the 10 successful shortlisted bidders for expansion and gives his verdict on which two teams will make the final cut.
NSW
South West Sydney
The geographic representation heads as far south as Bowral, including Campbelltown while also taking in Bankstown, Liverpool and Fairfield – where former NSL clubs Marconi Stallions and Sydney United also reside.
The bid is also proposing to take advantage of the expected population boom and location of the second Sydney airport at Badgerys Creek.
The area has been a nursery for Socceroos and Matildas with former national team player and Sydney FC star Nick Carle backing the bid.
Archie Fraser's Verdict:  Too close to the Western Sydney Wanderers.
United for Macarthur (Sydney)
Backed by Campbelltown City Council, the team plan to play out of 20,000 capacity Campbelltown Sports Stadium which in the past has hosted a number of Sydney FC and Western Sydney Wanderers matches.
One of the bid's most high profile supporters is Brett Emerton who grew up and played his youth football in the region.
Archie Fraser's Verdict: Backed by businessman Lang Walker who is heavily invested in the area long-term and no doubt will surround himself with people that can make it happen.
Southern Expansion (Sydney region)
The highest profile of the NSW teams with SBS presenter and ex Socceroo Craig Foster, Liverpool star Craig Johnston and former NSW Premier Morris Iemma behind the bid.
Many see the three regions the bid encompasses as its main issue and it has resulted in a war of words with Sydney FC.
Sky Blues Chairman Scott Barlow described the model as "deeply flawed" claiming it would cannibalise his team's support as 32 % of their fans come from the St George and Sutherland Shire area.
Archie Fraser's verdict: Football is tribal if you are going to build a team you need to give the fans something to follow. You have to be decisive in what you are and what you stand for and make it work in one location rather than being in two or three regions. I just don't think this will work.
Wollongong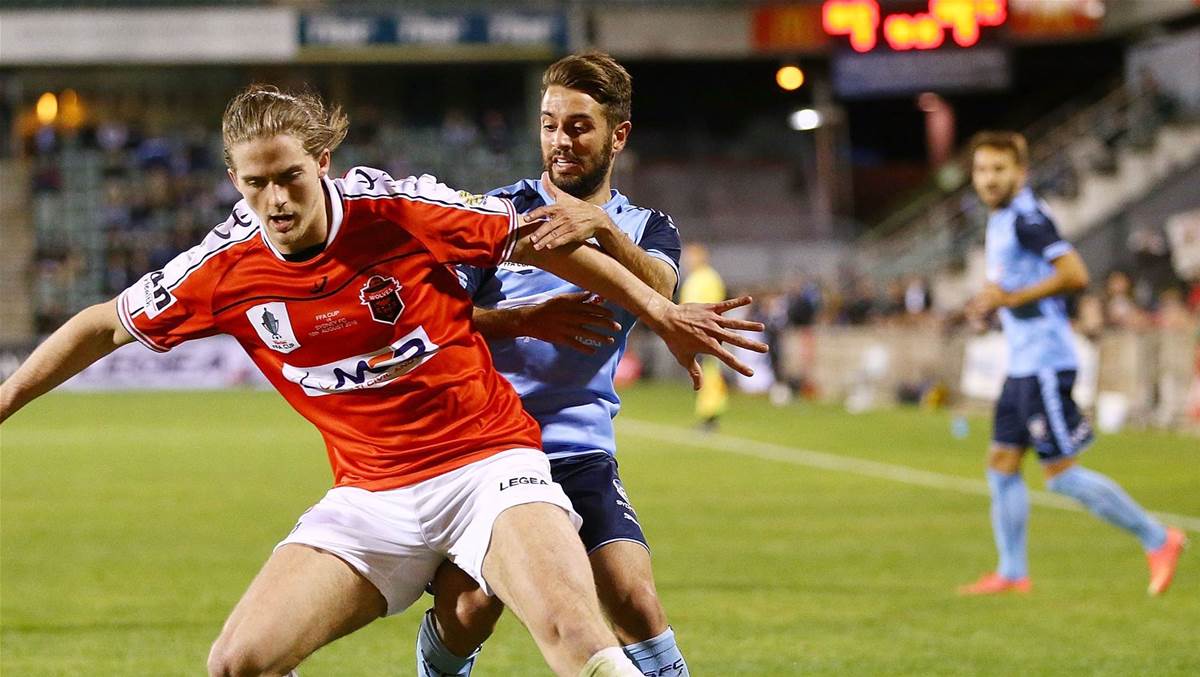 The former NSL club have the best supporters group name of all the A-League aspirants who go by 'The WOLFPACK'.
In a major boost for the bid, spokesperson and former Socceroos defender Luke Wilshire recently announced that Football South Coast have declared their support for the standalone A-League expansion team.
Archie Fraser's Verdict: At least they want to play out of the one stadium. The history with Wollongong means they are worthy of serious consideration.
Have a good story to tell and can invigorate the town and football in an area that has always had a really strong football culture.  But might get rolled by Canberra if we go regional. Not this time.
ACT
Canberra & Capital Region
Australia is the only country with a football league that doesn't have a team in their capital city.
With backing of former Socceroo and Sydney Olympic defender Andy Bernal, Canberra are looking to the club model of the German Bundesliga which has fans owning a controlling stake in the team.
Archie Fraser's Verdict:. FFA should fund it as this would repay 100 times over the infrastructure invested in the game nationally. Therefore, unlikely it will happen as that is too strategic. Might not get it this time but will be high up the rankings next time.