For a former Porto player and lifelong Liverpool supporter, ex-A-League midfielder Cameron Watson has a foot in both camps ahead of their UEFA Champions League second-leg tie in Portugal.
After a season, Porto canned their reserve league side. He was set to stay with the club for another season. 
Who knows what might have happened?
Watson went on to play briefly in Holland with VVV Venlo before his main stints in the A-League with the Reds of Adelaide - for five years from 2010 - followed by a season with Newcastle Jets in 2015.
Since 2016 he's been playing in India's ISL with Bengaluru and Mohun Began.
During his career post-Porto, injuries at inopportune times and scuppered deals meant he was forced to play NPL football too.
Baffling for a player who clearly was good enough to play in Europe, though Watson is intelligent enough to realise a footballer's life is very much about luck.
"You can think about many things in hindsight.
"Maybe if the set up at Porto had remained the same, maybe I'd have been there another year. I was told that anyway, I was told before the structure had changed.
"But you don't know what might have happened - I may have had a serious injury? You can't look back like that, it was my path and where you end up is for a reason."
Watson has ended up back in Melbourne.
Now 31, he has a few good years left and hasn't closed the door, including returning to India if the right offer presented itself. 
But he's also planning his life after football.
The recently married midfielder is studying a degree in Business.
He is also keeping fit playing for Moreland Zebras in NPL 1 (Australia's third tier).
But come this Thursday morning in Australia, he'll be in front of a screen in the middle of the night - just as he did as a kid growing up - watching Liverpool's second leg tie in Porto.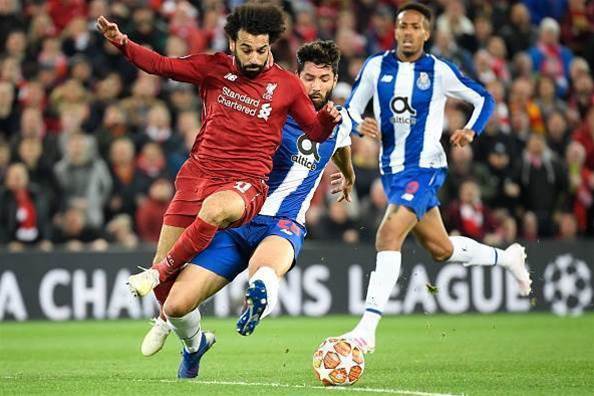 Salah versus Porto in the first leg
With a 2-0 advantage after the first leg at Anfield, the Reds are in the box seat for a semi-final against either Manchester United or Barcelona.
"I watched the first leg in the early hours.
"I'll always have a soft spot for Porto. But I've been a Liverpool fan all my life.
"But there's probably a bit more favoritism for Liverpool getting over the line.
"I can't see Liverpool losing the tie 3-0 away from home."
Copyright ©FTBL All rights reserved.