In-form New Zealand striker Mohamed Awad says he'll relish testing himself against top A-League opposition when the reigning FFA Cup holders visit Melbourne Knights.
Adelaide United's Round of 32 clash with Melbourne Knights at Somers St already looks to be the pick of the bunch.
A Victoria-South Australia rivalry, a former NSL champion against the current FFA Cup holder, and a team that got to within one game of the A-League Grand Final last season: there's excitement at Knights ahead of this clash next month.
"I've never played in the FFA Cup, I've heard a lot about it from my time in New Zealand and it's great that we get a chance to play A-League opposition," Awad, who scored again for the Knights against Port Melbourne on the weekend, told FTBL. 
"At our ground, it's not going to be easy. We'll make it as difficult as we can for them. Hopefully, knock them off.
"It's huge drawing an A-League club. No doubt about it, everyone's looking forward to it. It's a month off but the excitement around the club is already there."
With the Knights mid-table and battling to make a top-six spot in NPL Victoria, the FFA Cup offers a big chance for this storied club to make a splash.
The Reds, now under new Dutch manager Gertjan Verbeek, know all about NPL upsets after a famous loss in Brisbane to Redlands in 2016.
Awad has two goals and two assists for the mid-table outfit in just five starts in the league since arriving from New Zealand as a visa replacement for Japan's Yutaro Shin.
In the FFA Cup preliminary round against NPL powerhouse, Avondale, Awad changed the game when he was moved from wide position to a number 10 role. 
After slipping past the Phoenix scouting system, and not making any New Zealand sides at age level, Awad played in the semi-pro NZ national league before winning a scholarship in the USA. 
He played at two universities, one in New York and in Southern Illinois before landing in Melbourne.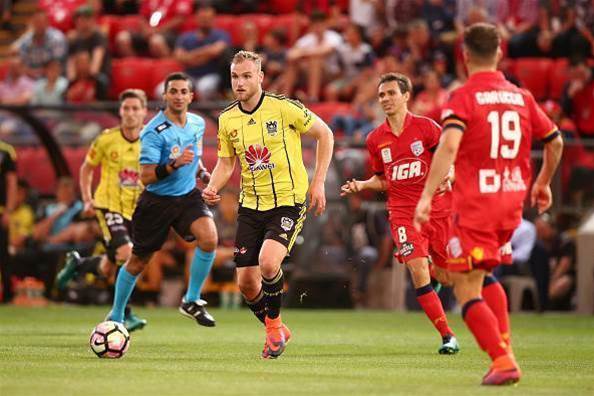 Watson against the Reds in the A-League
With fellow Kiwi and former Phoenix striker Hamish Watson in the Knights line up, the pair are a constant menace.
And it's this Kiwi double-act up front that the Reds should be worried about.
"Hamish is great to play alongside. Both of us want to show the A-League we can do," added Awad. "We've had a coaching change, some results haven't gone our way, but everyone's positive.
"You never know what can happen playing against a good A-League team." 
Copyright ©FTBL All rights reserved.