Former Socceroos Peter Katholos and Jim Patikas as well as FIFA accredited agent Peter Paleologos discuss whether Aussie kids should stay here or go overseas to pursue a professional career.
The latest figures of Aussies playing abroad shows there are currently 215 footballers playing the round ball game on pitches all across the globe. That's almost 20 football teams.
While some are playing in Europe's top leagues there are many youngsters plying their trade in the lower divisions and in destinations like Latvia, Lithuania and Iceland.
If you looked at that list 10 years ago there were 122 players. In the current Aussies abroad list 133 of the 215 are 23 and under.
It's hardly surprising that more and more youngsters are heading overseas especially as there are only nine Australian teams in the A-League.
During the former National Soccer League (NSL) there were an extra 250 positions because there was 16 clubs with fewer foreigners.
One player who flourished in the NSL was former Socceroo Peter Katholos who also represented Australia on 22 occasions and had a short stint in Europe.
Post his playing career Katholos has been involved with youth development and scouting. He has also had a hand in a number of transfers of Australians to overseas clubs.
He believes that going abroad at a young age is vital for a player's development.
"You need to leave even earlier than 15-18 if you want to be in their system," he said speaking to FTBL. "Even at 15, although it sounds stupid, it might be too late.
7 Apr 2001: Tim Cahill of Millwall celebrates opening the scoring during the League Division Two match against Rotherham United played at The New Den, in London.
"These clubs overseas that are building players they need them early because they need to get them ready according to their training methods and their standards. It's all about development."
Katholos believes that trying to make it in Europe in your late teens is much harder these days as scouts are looking for established players.
"When they get a bit older they needed to have already made it in the A-league, but as we know there are limited opportunities," he said.
"Those players need to have played in Australia for a few years to establish themselves and also have made the national team to have a chance of making it, otherwise you won't even get a look in."
Before Jim Patikas embarked, at the age of 20, on a successful decade long career in Greece in the early 80s, he was a star of the NSL and had amassed close to 20 Socceroos caps.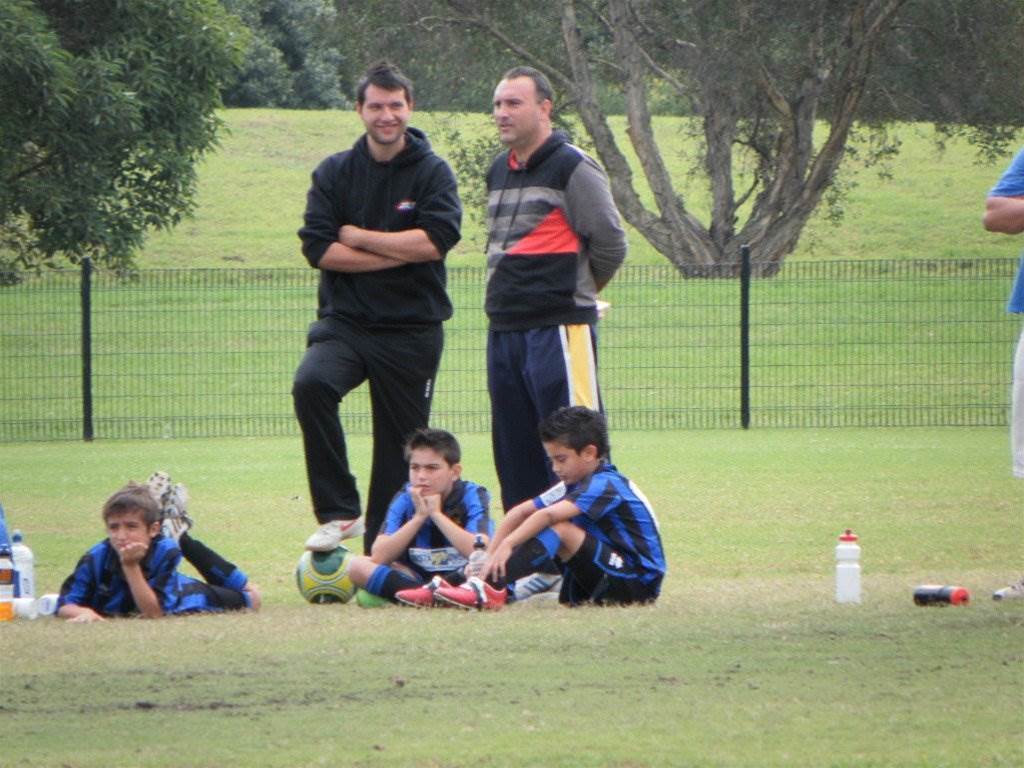 Today he is involved in scouting and coaches St George U13s, U14s as well as the Inter Lions U12s and is adamant young players should only go to Europe under the right circumstances.
"It depends on the coach that wants to sign you and what reason you are going there for," he said.
"If you can't make a National Premier League side in Australia at 15-16 and you say, 'It's all shit here in Australia and I'm going to go there because it's better', then I don't know about that attitude.
"But if you are that age and you are doing well and they have asked you to go and they like you, then do it.
"But just to do it because you want to bag the Australian coaches or the Australian system, I don't think that is a good enough reason."
Copyright ©FTBL All rights reserved.