Since 1998, the Nike Mercurial has blended a legacy of innovation and on-field brilliance...
The newly released 2019 Nike Mercurial 360 Vapor/Superfly football boot is a bespoke innovation which builds upon a decades-long reputation as the favoured boots of some of the world's greatest athletes.
After the launch of their highly successful 2018 Mercurial 360, Nike's design team welcomed the feedback of world-class footballers who've worn the boot, including Australia's very own superstar Sam Kerr, Brazilian excitement-machine Neymar Jr. and, as of this morning, two-time World Cup-winner Tobin Heath.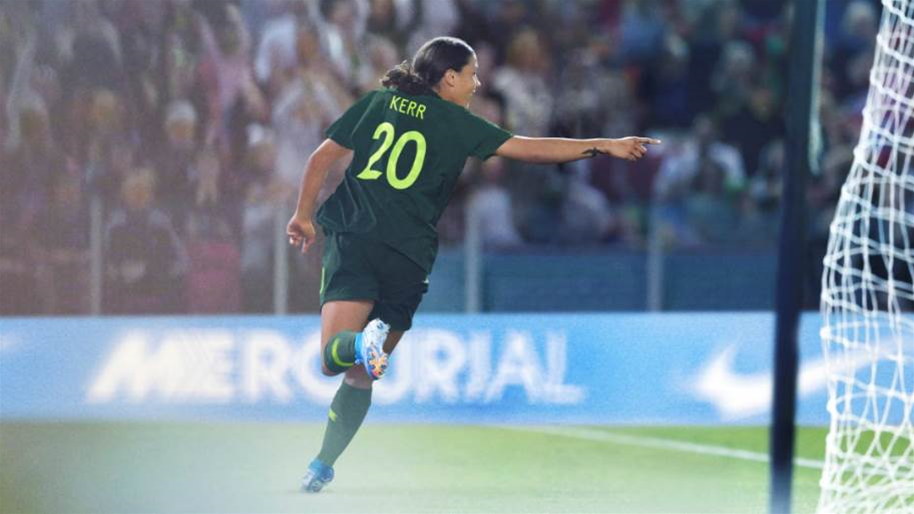 'Harder, Better, Faster, Stronger' goes the 2001 song by Daft Punk, and the same can nearly be said for the 2019 Mercurial, which is Nike's strongest offering to date thanks to the Mercurial's high tenacity yarns which ensure lockdown from heel to forefoot. The only exception is that the boot's upper is actually softer and more comfortable than ever!
Nike's design team took inspiration from clip-in speed cycling shoes, with the new Aerotrak plate serving as the boot's power transfer area.  The new plate delivers more snap than its predecessor and assumes a truly minimalist design; the incredibly lightweight shoe comes in at under 200 grams!
Now onto the visuals, with Nike's iconic Swoosh appearing on the boot's lateral side and continuing underfoot. The brand's iconic "Just Do It" slogan and the boot's nickname, "Merc," are added to the heel counter with "Nike Football" appearing in a spectrum of languages across the plate. Consistent with the boot's theme of lightweight speed, the lateral Swoosh has been left hollow and open-ended on the tail.
The 2019 Mercurial 360 Vapor/Superfly will debut in Blue Fury and Black colorways and is available online from July 7 at https://www.nike.com/au/.
© FTBL