The upper levels of Australian football at yesterday's FFA AGM could not be further away from the gritty beer-soaked stands and chip-strewn terraces they try to fill.
If the fans are #SokkahTwitter, this is #SokkahLinkedIn - all suits and ties and premium subscriptions and regular updates on their tips for success plus humourless inspirational, motivational memes.
Gatherings are not a queue for good times and a sing-song but a chance for networking, firm handshakes and solid eye contact.
This is serious business.
So serious, in fact, that it made Steven Lowy sound like a stand-up comic hired to gee up a corporate function.
In between his blasts at critics, warnings for the future and self-praise for his accomplishments, he was dropping zingers like Seinfeld (if Seinfeld was the son of a fabulously wealthy man who had lived a life of privilege…)
But if you're relying on Lowy for your LOLs, it tells you a lot about the crowd you're with.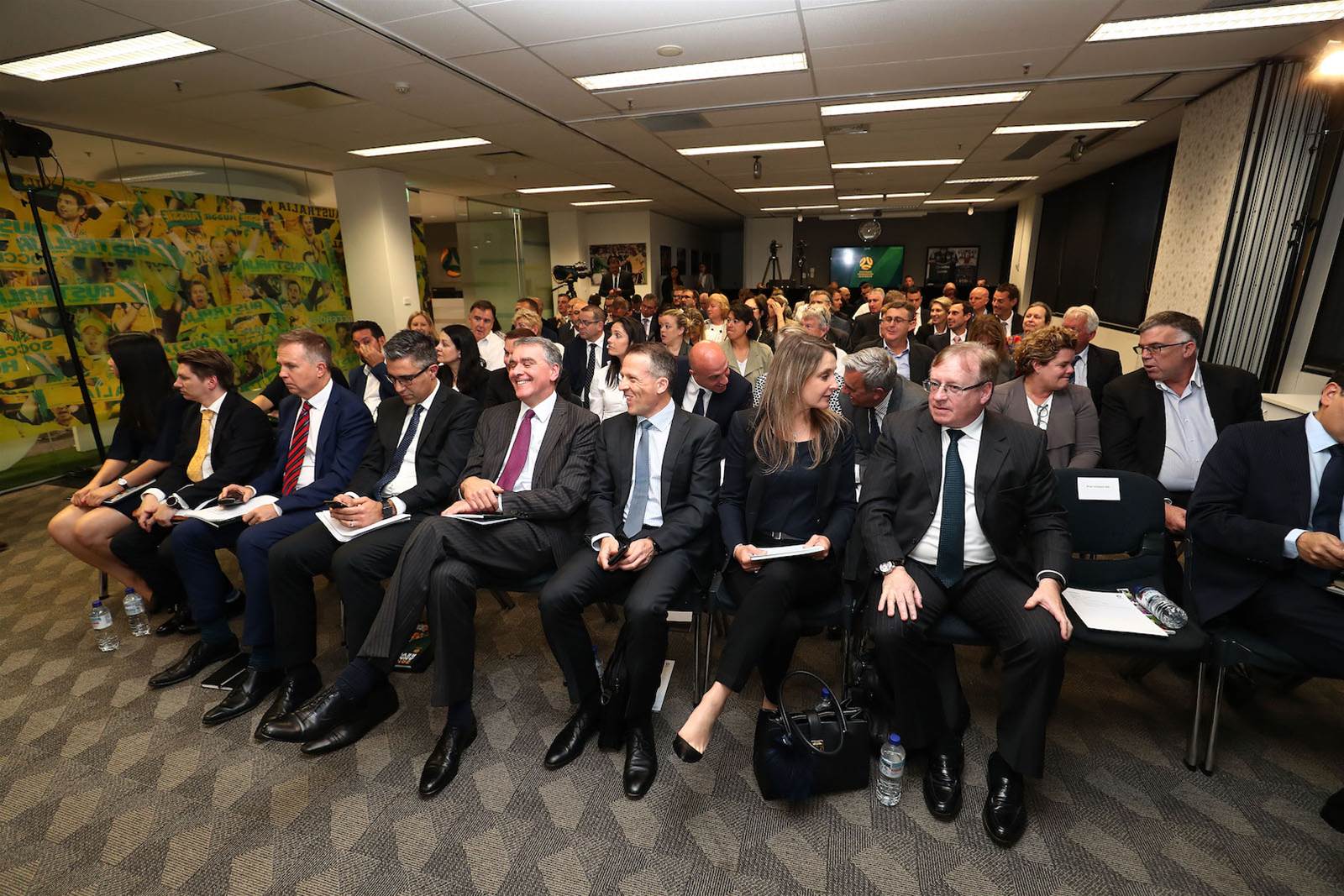 For all the upheaval of the last couple of years, how much has really changed at the top of the FFA tree?
Lowy may now be gone, but he's been replaced by a lawyer who was on the old board. Chris Nikou joined the FFA board in 2015 and was a director on the 2015 Asian Cup board and Melbourne Victory's board too.
He was also the FFA's representative on the Congress Review Working Group who signed off the changes just implemented, but also part of the FFA board which then rejected those changes. Go figure.
Curiously, yesterday, after his election, he stressed the importance of fans and the role he played in defusing the fan revolt in late 2015.
"It was an important education in that I went out to see the active fans…and got first hand what's important to them," he said.
But this was news to Sydney's The Cove who had never seen him before. Victory's Northern Terrace and Western Sydney Wanderers RBB had refused to meet him too. Those three would be considered the A-League key active fans groups.
It is understood he did meet the active fans from Melbourne City among others though.