Fancy a week in Brazil? Playing in Neymar's own 5-a-side tournament against the world's best ballers?
Day 5
We had the draw for the tournament. We had to spin the wheel to see which team you would play and I was named as captain of the global 5.
Then there was a shoot with red bull global and other media. So we got all of that out of the way because the following day was tournament day, where we would play against some great players.
Day 6
Tournament day at the Institute. We had three matches and the first one we lost 1-0 to Kenya. Then Brazil beat us 5-1 and in the last game, we beat Nigeria 5-0.
We got better through the tournament.
It was a topsy turvy group, with Nigeria beating Brazil.
We missed out on the second phase by a goal.
Day 7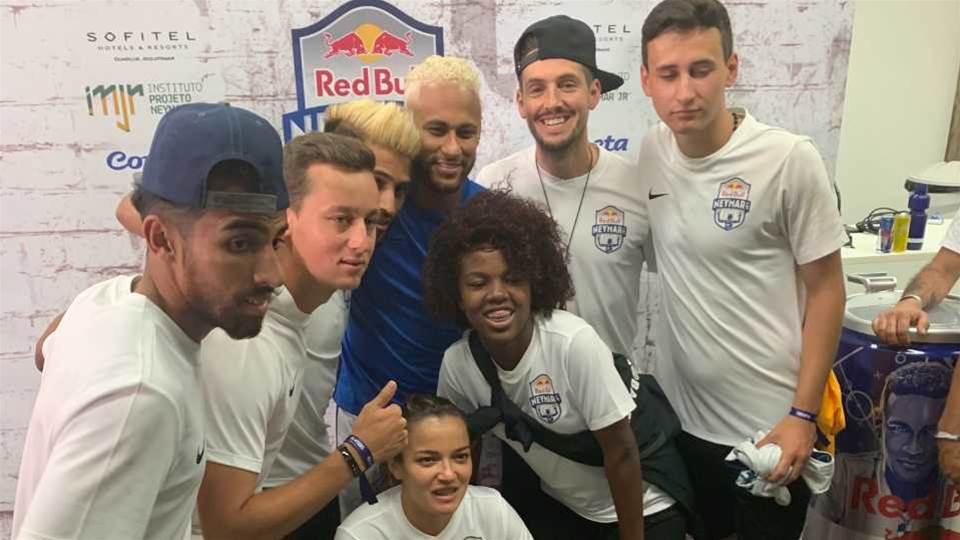 Neymar: "so chilled out and relaxed"
The knockout stages were played plus men's and women's exhibition games with some big names. Some huge names like Cristiane from their Women's World Cup team were also there.
Then we got to meet Neymar. It was unbelievable. We just wanted to be in his presence.
He was so chilled out and relaxed.
He smiled, look me in the eye, signed some things.
He took time with us and I spoke a little to him in Spanish. We got two or three minutes with him. His media minders and PR team around him were moving him along so we only had a brief few minutes.
It was very positive. I like him even more now as a player.
Day 8
We chilled out, took a bus to Sao Paolo and went to the airport, to take the 23-hour journey home. 
What an adventure for an Aussie like me. 
I'll never forget my week in Brazil.
Thank you, Red Bull, and thank you Neymar. 
Copyright ©FTBL All rights reserved.