How to train like an Australian champion of the pool.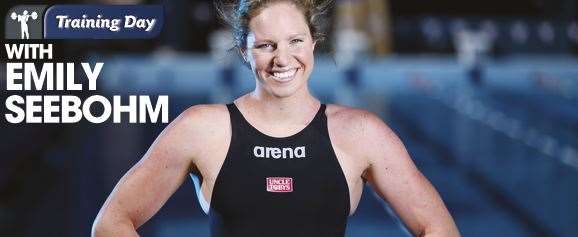 Born in Adelaide and bred in Brisbane, Emily Seebohm comes from strong sporting stock: her mother Karen played rep netball while her father John played 300 SANFL games for Glenelg. True to this pedigree, Seebohm was just 14 years old when she leapt into Australia's swimming spotlight with a stunning victory in the 100m backstroke at the 2007 Nationals. That victory guaranteed her place on the Australian team for the '07 World Champs in Melbourne, where she nabbed both a gold medal and world record alongside Leisel Jones, Jess Schipper and Libby Lenton in the 4x100 medley. Not bad for a youngster two years shy of her P-plates ...
Since that lofty debut, Seebohm's rise has continued at pace. Olympic gold in the 4x100 medley in Beijing was followed by gold in the 4x100 free at London. It was at the Delhi Commonwealth Games, however, where she proved her incredible all-round strength in the pool. Listed in eight events – from the 200 IM to the 50 'fly – she medalled in all of them, including a hat-trick of gold medals.
The ultimate goal for the 21-year-old is now an individual gold at a major world meet. And the 100m backstroke at this month's World Championships in Barcelona will provide the ultimate opportunity. At the Beijing Olympics pre-Games stress played havoc with her health and she missed the final. At the London Games America's Missy Franklin burned her up in the final 10m, leaving the Australian a blubbering mess on the pool deck. The time is now ripe for Seebohm's revenge. Here's the program that will – touch wood – lift her to the top step of the Barcelona dais.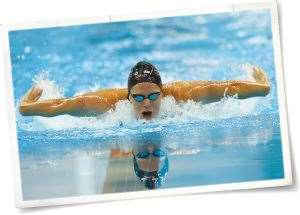 No Drag
"Swimming is very technical. When it comes to backstroke, the three things that my coach Matt Brown is always telling me are: head back; hips up; short, sharp kicks with straight knees. This will give me a good position in the water, minimising any drag. With breast-stroke, the biggest thing for me is keeping my kick narrow. I make my kicks very wide and this slows me down, adding to the drag at the end of each stroke. Instead of being short and powerful, my breaststroke kick tends to be long and slow. So Matt is always hammering it into me: narrow kicks, narrow kicks ...