The World Cup is the stage for each country's biggest players to shine and Group A is no different, with some truly world class talent in and around the sidelines waiting to strut their stuff.
Fyodor Smolov
While many attribute dynamic midfielder and rising star Aleksandr Golovin as Russia's main danger man (and he will no doubt be key to ensuring his side are at the top of their game), the CSKA Moscow youngster has not contributed as much to his national side as striker Fyodor Smolov.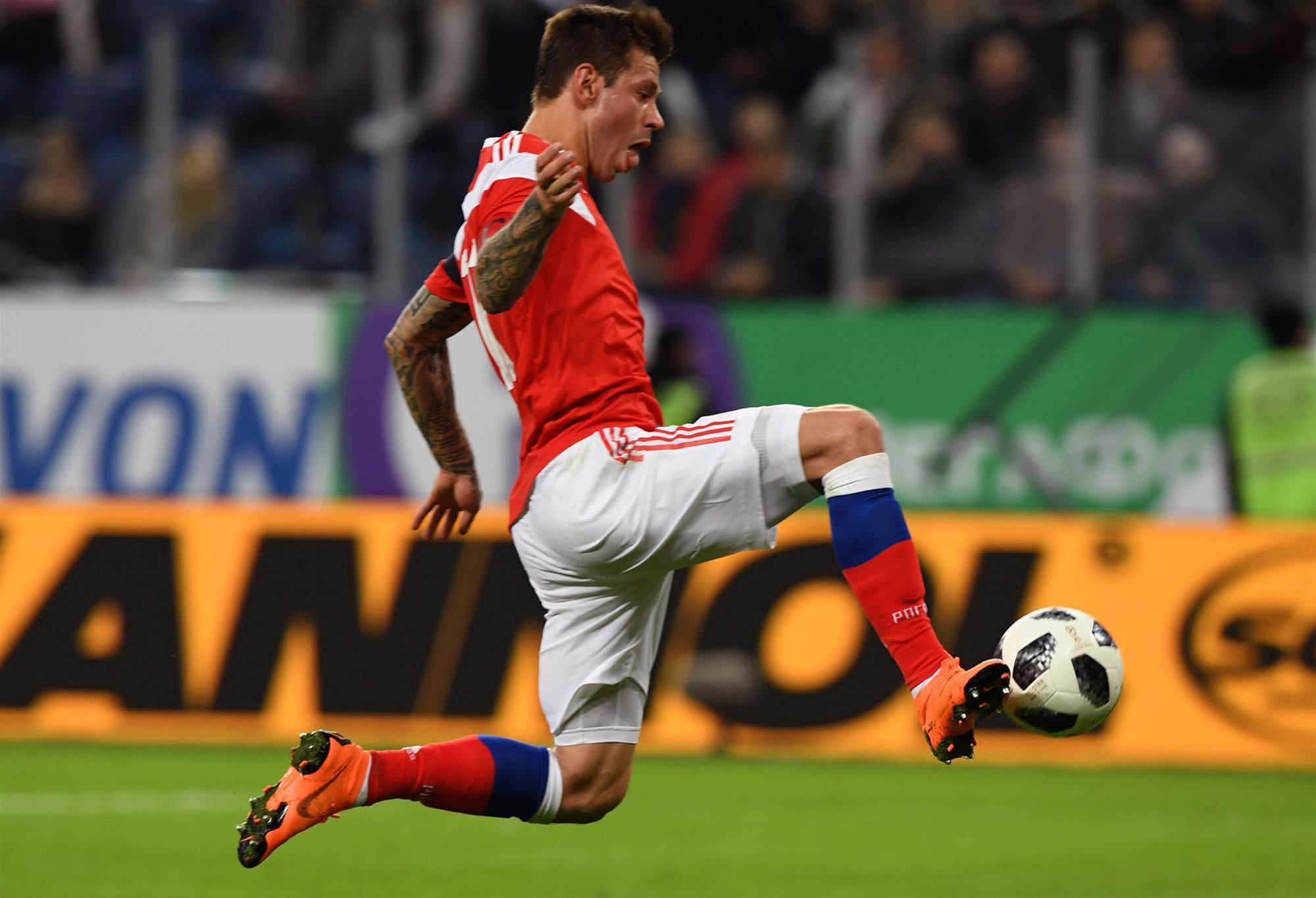 Fyodor Smolov
Smolov is key to his side's efforts as he is integral in adjusting to periods where his side are forced to switch their tactical setup. Whether he is linking through the middle with the likes of Golovin and Alan Dzagoev or applying pressure along the flanks, Smolov will be essential to Russia's chances of making it past the group stage.
Smolov has scored 5/12 of Russia's goals in their last 10 fixtures, a stat which is unsurprising when looking at his prolific recent seasons in his domestic league. Smolov finished with the Golden Boot for FC Krasnodar in the 15/16 and 17/18 seasons, and finished runner up in this season's campaign behind Dutchman Quincy Promes.
Mohamed Salah
Youths sit at a cafe in downtown Cairo with Mo Salah looking on
Egypt's qualification for the World Cup was brought down to the final minutes in a nail-biting affair against the Congolese national side at the Borg-el Arab Stadium in Egypt. Mohamed Salah, Egypt's talisman, had scored four goals across six matches so far (including the opener against the Congolese) and stepped up to score the winning penalty in the 94th minute. Pure ecstasy ensues.
Mohamed Salah is indisputably the man an entire nation is pinning their hopes on. Rightfully so. Egypt's structure on the pitch is built on reclaiming possession through a high pressure system and then moving the ball to Salah to weave his magic, of which he has done so often with Liverpool in the Premier League.
Building on his record breaking season with Liverpool was only prevented by an unfortunate injury earnt in the Champions League Final. Although news of his injury lasting only three weeks gives relief to football fans across the planet and no doubt Salah himself, as the man's sheer talent is one that deserves adoration on the highest platform.