Fiery Melbourne City fullback Scott Jamieson has warned the next gen of Australian stars to beware complacency and over-confidence after learning the tough lesson in his own career.
Jamieson, 30, burst onto the A-League scene in a blaze of glory as a talented teen with Adelaide United in 2008 after earning his spurs with Bolton in the UK.
The former Westfield High Sports School student – which has been the breeding ground for a string of Australian football talent including Harry Kewell, Aaron Mooy, Jason Culina and Mat Ryan – had spent three years in England.
But when he was released by Wanderers, and with the A-League starting to take off, Jamieson returned to play in Oz and made an immediate impact.
CHECK OUT THE FULL FTBL PODCAST FOR MUCH MORE REVEALING CHAT WITH SCOTT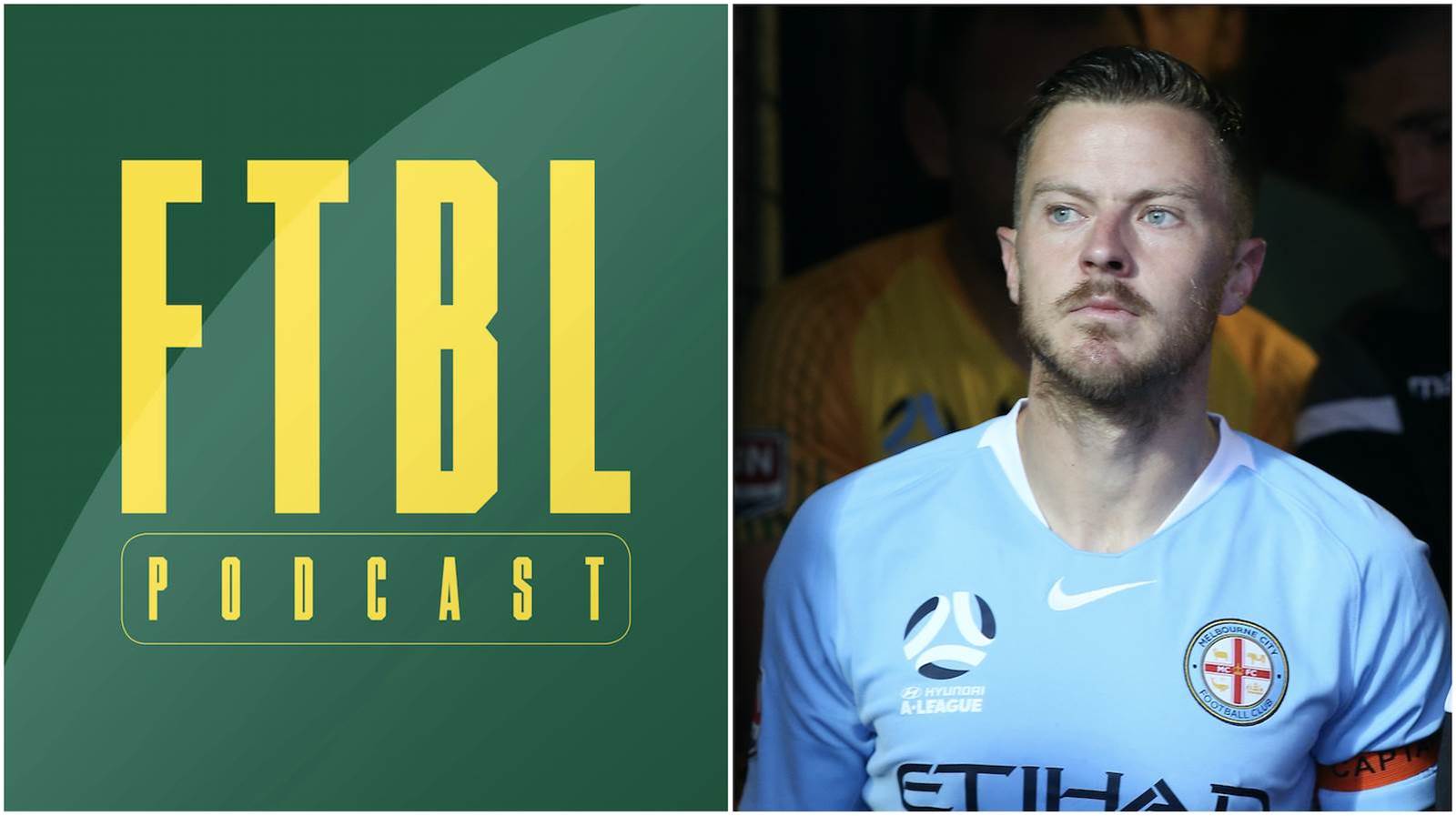 LISTEN TO THE FTBL PODCAST HERE NOW:
His impressive performances saw him make the left back spot his own even though he was just 19, and forced the more experienced Cassio to move further up the pitch instead.
With plaudits pouring in for his debut season, Jamieson's confidence was sky high.
"I had an unbelievable first year – which is a blessing but also a curse," he told the FTBL Podcast.
"I made my Socceroos' debut, I made the Club World Cup, I made the Asian Champions League final, I made the Hyundai A-League final as a 19 year old...and I kind of thought, 'This is the norm.'
"This is normal - you're making Socceroos squads, making finals – albeit not winning them – but had that amazing first year.
"And then I had offers to go to Holland in the second year..."
But there was a hangover to follow swiftly after.
"I turned into a little bit of a dick, to be honest," admits Jamieson. "I got a little bit comfortable and said I wanted to stay and do what I did in the first year at Adelaide.
"But then things just didn't pan out."
A lacklustre second season played out as Jamieson slipped into cruise mode on the heels of his sparkling start: "I struggled for form, I struggled with the expectations a little bit."
He admits complacency had taken its toll.
Copyright ©FTBL All rights reserved.