Fiery Melbourne City fullback Scott Jamieson has warned the next gen of Australian stars to beware complacency and over-confidence after learning the tough lesson in his own career.
"I'd say so," he says. "I'm a pretty hard critic on myself but when you're in the midst of this you can't really step out and see what's happening.
"You think you're doing well but when you look back on it, you kind of see the patterns you were feeling were just of being complacent.
"I was never disruptive or anything like that - it was just probably you don't turn up at training or don't train as hard.
"Then on the flip side, you try too hard because of that – and then you just find yourself drowning a little bit..."
CHECK OUT THE FULL FTBL PODCAST FOR MUCH MORE FROM SCOTT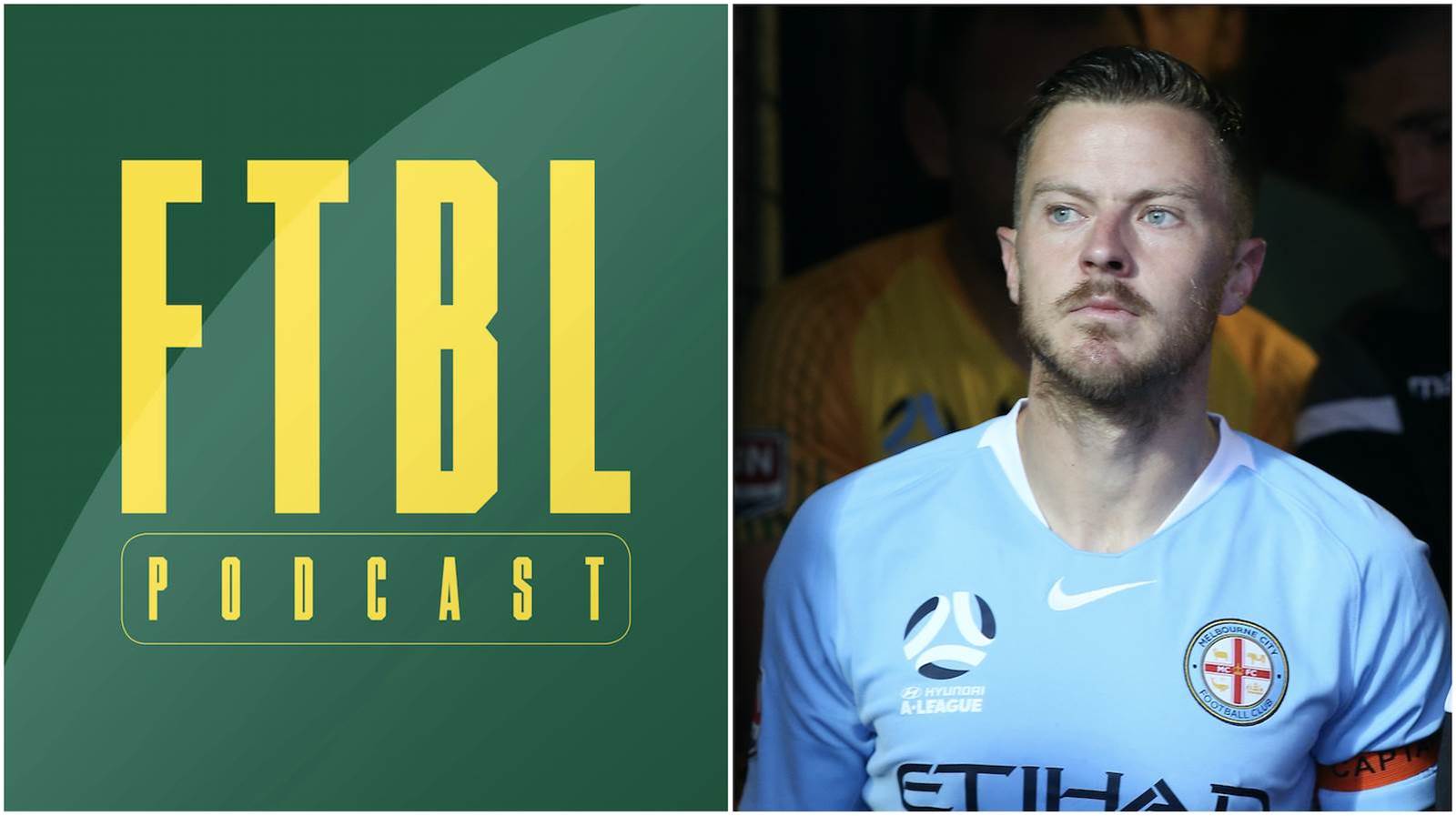 LISTEN TO THE FTBL PODCAST HERE NOW:
But despite the stress it brought, Jamieson still felt in control.
"That was fine, I thought," he says. "I was only 19/20.
"I wish I'd listened to a few people - I had some real strong people trying to push me back overseas at that time.
"Pim Verbeek - because I was in the Socceroos set up - he was trying to help me get to Holland.
"But I just didn't listen to people. I'm open enough to admit that now - it's better to listen to people I've learnt that 100 percent."
FC Groningen in the Eredivisie brought the Sydney-born star over to trial for them – but Jamieson admits he couldn't wait to get back to the Reds and his cushy A-League life.
He adds: "I just want to come back to the A-League and enjoy myself playing at the weekends and playing for the Socceroos and things like that.
"But it didn't pan out like that..."
And he admits it's a common problem among young Aussies coming through the A-League.
"They get comfortable," he says. "People ask me should a player go overseas or stay but an individual case has an individual answer.
"I don't regret anything. If I had my time back, I definitely would have listened to people.
"But individuals have different times when they grow up, when they mature and some are good enough and mature enough to do it at 18 and go and play and stick it out.
"Or some come back and do well and then take the opportunity to go back over. It is what it is.
"You just need to be open and honest enough to know when you've probably done wrong – and be open enough and honest enough to be able to listen and take advice." 
Copyright ©FTBL All rights reserved.