Uniting the tribes in Western Melbourne and improving fans rights across the A-League are two core aims of Victoria's new A-League club's active supporters group.
Western Melbourne plays its historic first game in the A-League this October. And fans are mobilising online to make the atmosphere something special. 
Like Western Sydney Wanderers back in 2012, fans are beginning to feel a part of their new club. 
And with atmosphere so intrinsically valuable to any A-League club, Western Melbourne's backers are fully behind the fans making it a passionate and noisy match-day experience.
"100% we are behind active supporters of our club. We want that atmosphere, it's what makes the A-League special, the noise, and atmosphere," said Lou Sticca, one of the main backers of Western Melbourne.
'We Are West' is the club's main supporter group, and with around 1200 members in their Facebook group, they are buzzing. 
"I actually shut the gate [to a closed group] the day of the decision, to control growth," Jim Lawrence, founder of We Are West, told FTBL.
"I want quality over quantity. I know it goes against everything everyone else would do, but it's working magnificently.
"It is a fantastic community already. We encourage a very broad base."
While the main group is called We Are West, the group will be starting a more specific Active Supporters group once the club identity is settled.
Lawrence is hardly a blow in, having started Socceroos Active during the Asian Cup in 2015, where he was Capo for the Semi-Final and Final.
He also organised and capo'd the home end for most of Russia 2018 World Cup qualifying campaign.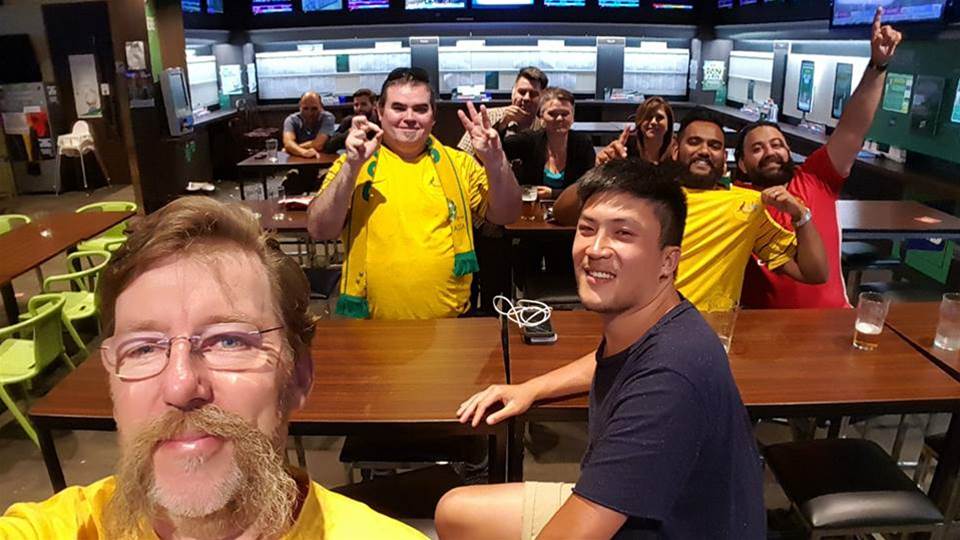 We Are West's first meet up
Lawrence is a football diehard and hopes their club and active support can take the league to a new level after so many issues with many of the main active supporter groups around the A-League.
"When I read about Western Melbourne for the first time, I knew I had found a group that could match my ambition," he added.
"I will be the central Capo of our team but will have many lieutenants. And the leadership team we have at We Are West is fantastic. I'm very lucky.
"I have a very clear plan that is extremely inclusive.
"We will have very festive match-day events and our visual displays will basically go as big as Kardinia Park Trust allow us.
"My two main goals are to improve supporters rights across the whole league, via Western Melbourne, and to help truly unite the tribes of the West.
"It is a magnificent opportunity."
Copyright ©FTBL All rights reserved.